Image

Chapter 3: Facilitation Skills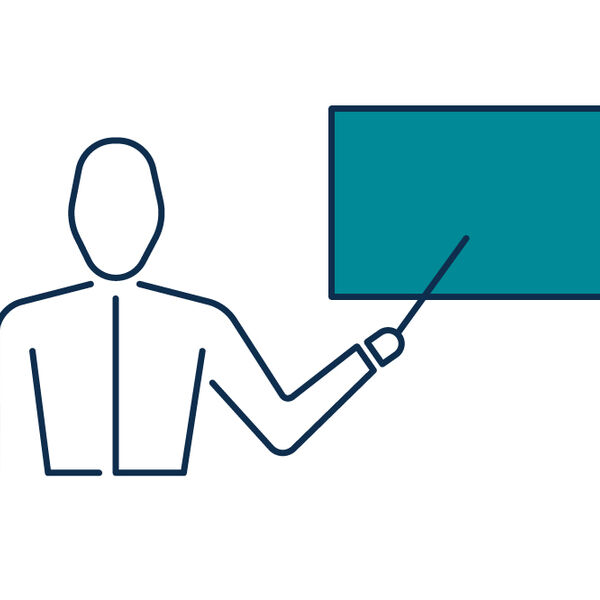 Some of you are trainers by trade, conducting trainings and workshops for varied audiences numerous times each year. Others may occupy a role that is behind the scenes, contributing to your program in ways that do not involve public speaking. Whether you are adept at engaging audiences or not, the following videos provide strategies to brush up on your facilitation skills.
Instructional design: Format + delivery | LinkedIn Learning
Explore the importance of format and delivery in the effectiveness of information dissemination. 5 min, 1 sec
Talk nerdy to me | TEDGlobal 2012
Melissa Marshall shares powerful tips on presenting complex scientific ideas to a general audience. 4 min, 27 sec
The most powerful question all facilitators must ask | Association for Talent Development
This video introduces the most powerful question any facilitator can ask, regardless of topic, audience, or training environment. 2 min, 7 sec
Check Your Understanding
What are some strategies for presenting complex health topics to a general audience?
Strategies can include clearly explaining the relevance of the topic/problem to the audience; using words that are accessible to the audience (avoiding jargon); ensuring visual aids (such as PowerPoint) are created in a simple and interesting fashion; and providing a variety of resources for continued learning.
How are your trainings generally conducted? What are other methods you could employ to engage audiences who do not typically access your trainings?
Trainings may include in-person workshops, online webinars, synchronous flipped classrooms, hands-on tutorials, and more.
What is "the most important question" you can ask at any training, regardless of topic or audience?
"What are your questions?" This question establishes an assumption that there will be questions and provides an opportunity for learners to inquire further. This question is more open-ended than, "Are there any questions?" and creates an environment where learners see that the facilitator expects there to be questions.