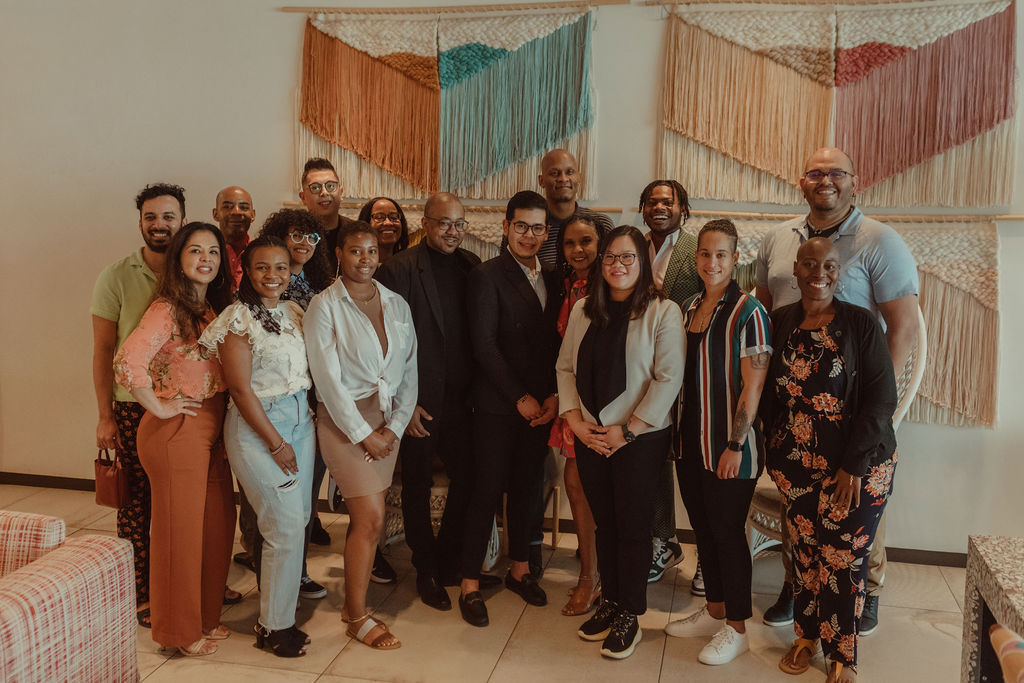 Persons of color working in health departments and government agencies face myriad challenges as it pertains to job advancement, leadership development, and growth opportunities in these institutions. NASTAD recognizes the need to be able to increase the capacity of emerging leaders in health departments and seeks to equip them with skills, mentors, and introspection that will help them advance in their varied personal career trajectories. MLP will serve as a safe space rooted in social justice for health department staff of color to engage in critical conversations about skills necessary for job advancement, institutional barriers, managing emotions and burnout, racial- and gender-based microaggressions, triggers, staff and project management, communication and more.  Over the course of 10 months, MLP participants will hone and develop hard and soft skills that will assist them as they matriculate through a career in public health.
Myriam Polanco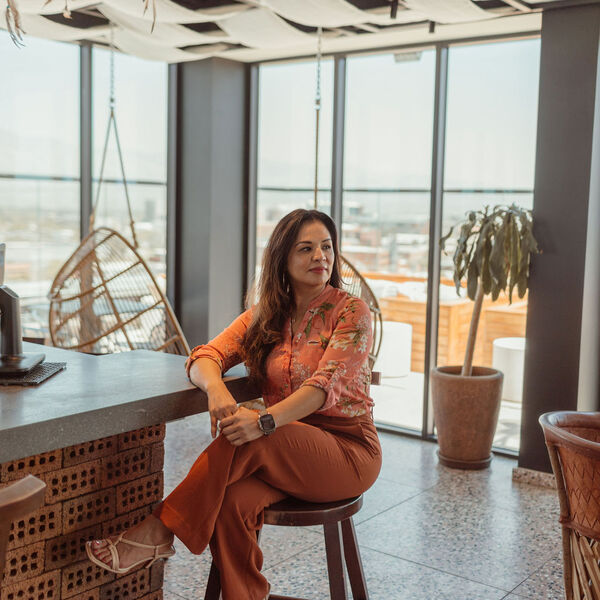 Myriam Polanco, MSW, CAREAssist Client Services Manager for the State of Oregon. The Oregon Health Authority, CAREAssist Program, administers Oregon's AIDS Drug Assistance Program (ADAP). CAREAssist provides access to life-saving medications used to treat Human Immunodeficiency Virus (HIV) and improve the overall health of people living with HIV (PLWH) who have limited resources or no health insurance coverage. I am honored to serve PLWH; being a part of the Oregon public health team has allowed me to develop working relationships with people from diverse backgrounds as we assist them in acquiring resources. In addition to my role as the CAREAssist Client Services Manager, I have also worked with community organizations to build and maintain partnerships with Local Public Health Authorities. These important relationships and partnerships allow us to intentionally decrease barriers in care and reach viral suppression among a large percentage of PLWH. I served as an advisor to local organizations to support community mobilization efforts aimed at increasing health literacy, promoting HIV screening and pre-exposure prophylaxis usage, and supporting early treatment after an HIV diagnosis within Hispanic/Latinx populations in Oregon.
Keyshla M. Melendez-Rosado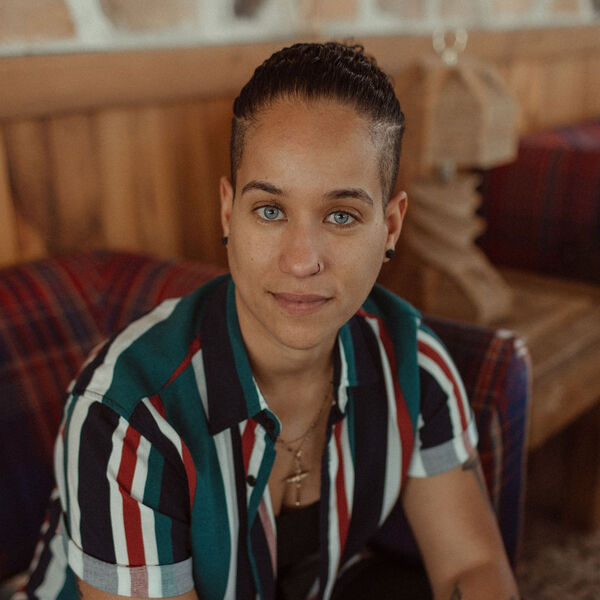 Keyshla M. Meléndez-Rosado (She/Ella) currently serves as the Training and Standards Coordinator for the Division of STD Prevention and HIV Surveillance (DSTDP) at the Massachusetts Department of Public Health (MDPH). Her work focuses on continuous quality assurance and standardization of processes, training development, continuing education, and capacity building. Keyshla's public health experience focuses on STI and HIV disease intervention follow-up and prior to this role, she was a Field Epidemiologist providing partner services, connecting patients to care, and engaging in HIV and overdose prevention education and naloxone distribution. She serves as a member of the MDPH-wide Sexual Orientation and Gender Identity Data Standards workgroup and the DSTDP specific HIV Out-of-Care and Health Equity and Social Justice workgroups. Keyshla received her undergraduate degree from Rhode Island College, majoring in Biology and her master's degree in Exercise and Health Sciences from the University of Massachusetts Boston.
Gilbert Irizarry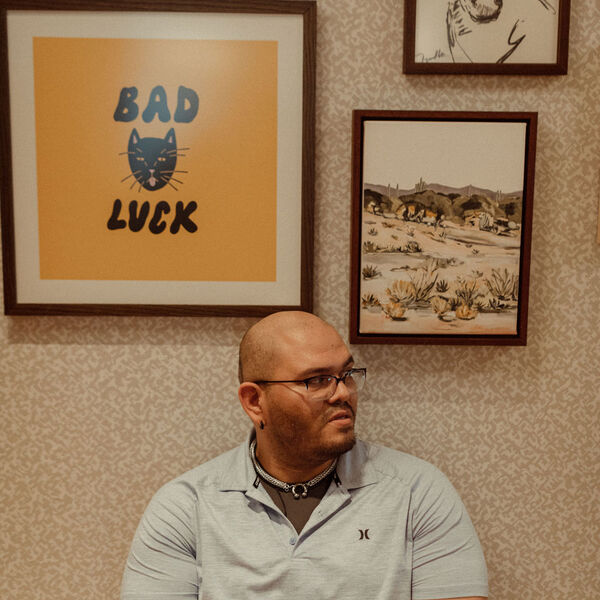 Gilbert Irizarry (he/él) is the Community Planning Coordinator for the Office of STI/HIV/VH at the Colorado Department of Public Health and Environment. Over the course of the last decade he has used his lived experience as a Latinx individual to help those that are disproportionately affected by the intersectionality of socio-economic health inequities and stigmas. As a person in recovery working at the state-level he is able to use an often minimized lived experience to see a common need across diverse communities not only for resources but also for grace as public health looks towards a healing-centered approach. As a friend, ally, and advocate to many who are living with various health challenges Gilbert has been privy to battles with individual health, access to healthcare systems, access to psychosocial support, challenges within the workforce, and stigma. In his role, Gilbert utilizes his experience with systems and institutions to center those that have historically been overlooked, silenced, and/or forgotten; it is because of his experiences with service navigation, personal and professional, that Gilbert approaches state planning with the purpose of shifting the way state public health engages with communities living with, and vulnerable to the acquisition of, infectious diseases.
Darne Guest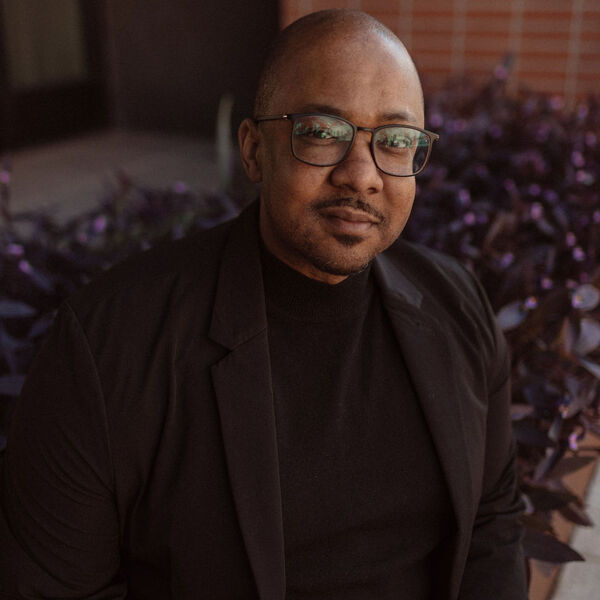 Darne Guest is a member of Saint Louis County Department of Public Health in Saint Louis Missouri. He currently serves as the Clinic Manger of Communicable Disease Response and Program manager for PrEP and DIS services. Darne's passion for sexual health services in communities, extensive knowledge in community engagement, program development and relationship building has lead him to working in HIV/STI prevention services for more than 10+ years. Darne continues to takes pride in his work to improve prevention and clinical services by setting precedents to help with the quality of life in various communities to lead the way in improving health outcomes most impacted by STI's and HIV/AIDS.
Jorden Laducer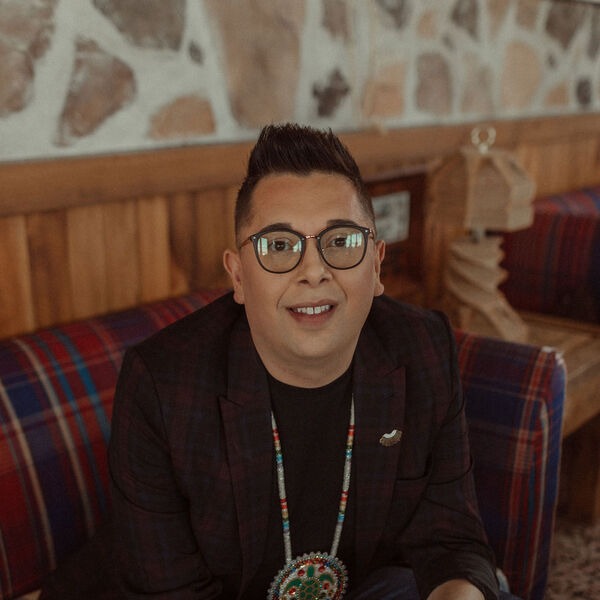 Jorden Laducer serves as the Community Engagement Training Coordinator at the North Dakota Department of Health and Human Serveries (NDDHHS), through the Community Engagement Unit (CE). Laducer's role entails leading outreach to underserved special population communities to better understand needs, facilitate information sharing, and improve health outcomes while working with local health units, community organizations and other members of CE and NDDHHS to address health inequities in North Dakota. Laducer is a graduate of Minnesota State University Moorhead and is certified in Diversity, Inclusion and Equity in the Workforce through Cornell. An enrolled member of the Turtle Mountain Band of Chippewa, Laducer serves as the department co-chair of the BeYOU Health Advisory Board (LGBTQ2S+ Health Advisory Board) through the CE, the North Dakota Hepatitis C Advisory Council through NDDHHS Sexually Transmitted and Bloodborne Diseases Unit, voting board member of the National Alliance of State & Territorial AIDS Directors (NASTAD). Laducer has worked within the public health sector for 13 years and serves as a liaison between the NDDHHS and Special Populations to promote access to health services across North Dakota.
Brandi Williamson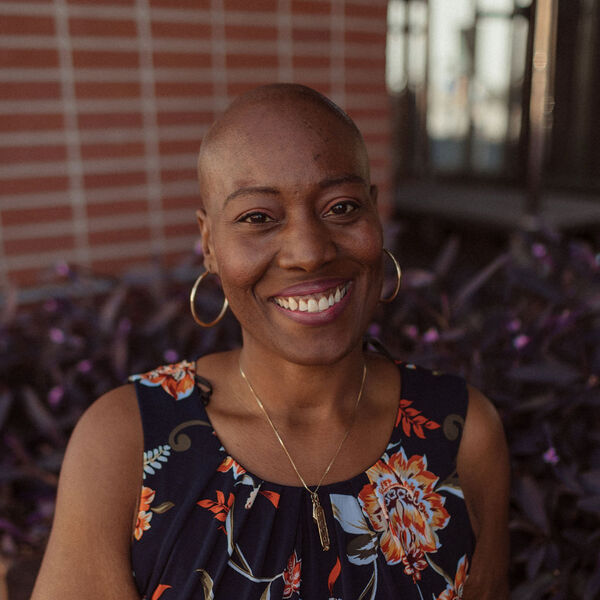 Brandi (she/her) serves as the Regional Early Intervention Consultant and STD Surveillance Manager at the Florida Department of Health in Duval County. Her dual role covers a five-county region where she is responsible for overseeing all HIV testing sites and working with her STD surveillance team in investigating reported sexually transmitted infections. She is also developing and managing an At-Home HIV Testing initiative through the health department.  Brandi has always had a passion for serving others and works tirelessly to improve the lives of marginalized communities. Her drive is ensuring agencies coming into her areas provide diverse, equitable, accessible, and inclusive services in a culturally competent manner.  She received her BS in Health and Human Performance from East Carolina University and a Master's in Business Administration from the University of Phoenix. In this season of her life, Brandi is learning the importance of incorporating self-care in her work and personal life. While being an advocate for the community is fulfilling, it means nothing if your mind and body aren't aligned.
"Caring for myself is not self-indulgence, it is self-preservation and that is an act of political warfare." – Audre Lorde
Faith Robinson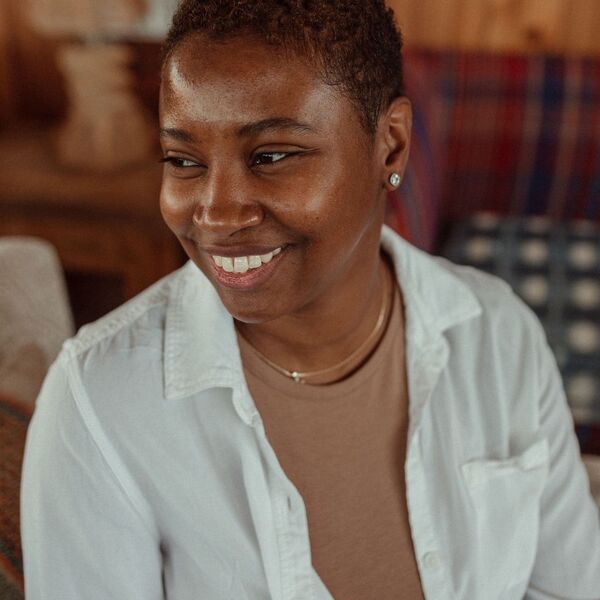 Faith has worked at the Philadelphia Public Health Department for over 4 years within the Division of Substance Use and Harm Reduction. She is the Community Engagement Coordinator working with pregnant people and families who are using or have a history of using substances. She provides resources, plans events, and engages with the most vulnerable community members. Black people remain the largest population to experience social and economic inequities that leads to health disparities, creating barriers to accessing quality healthcare. Her passion is to support and encourage wellness within Black communities. To educate and address the importance of mental health, healthier diets, harm reduction, and sexual health. Faith is a leader who values work-life balance. Her son is her daily inspiration, she enjoys reading, traveling, and family time.
Joyce Mbugua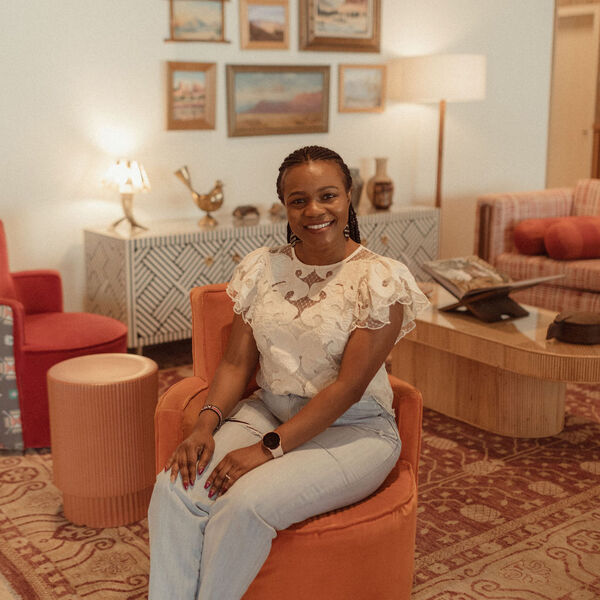 Joyce Mbugua is a Data and Epidemiology Program Manager, Epidemiologist Senior, with the Public Health Division of the Iowa Department of Health and Human Services. In her role as Data and Epidemiology Program Manager, Joyce has wide-ranging responsibilities, including epidemiological data program planning, provides oversight for HIV and Viral Hepatitis B and C surveillance activities, provides guidance on health and data equity, leads cluster detection and outbreak responses activities within the bureau and serves as the lead researcher on social determinants of health. Joyce is also an active community member, serving on several Community Advisory Boards, including the Holden Cancer Center at the University of Iowa, Des Moines Area Community College (DMACC) Paralegal Program, and the Des Moines Performing Arts Equity, Diversity and Inclusion Advisory Council. Over the last several years, Joyce has held successive roles in public health surveillance, survey methodology, data analytics, monitoring and evaluation, and public health research, in both the public and private sector, centering health and data equity in all her work. She earned her Bachelor of Science in Anthropology, with a minor in Economics, as well as her Master of Community and Regional Planning with a graduate certificate in Geographic Information Systems (GIS), from Iowa State University.
Donovan Cousan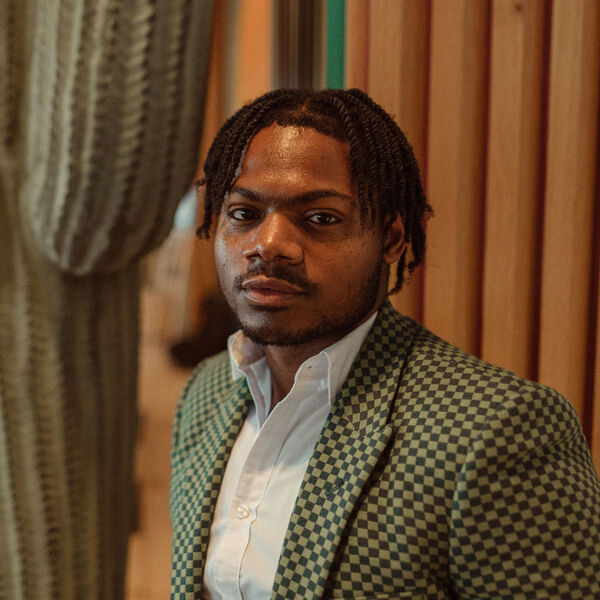 Donovan Cousan is a Manager on the Health Equity team at the National Alliance of State and Territorial AIDS Directors (NASTAD). He provides strategic leadership to advance NASTAD's internal and external facing health equity, anti-racism, and anti-stigma work, including providing or coordinating training/professional development opportunities. Donovan's goal is to change this narrative by helping communities avoid preventable diseases, improve health literacy, restore quality of life, and create avenues of opportunity for communities with poor socioeconomic status, historical exclusions, and disparities in health navigation. Ibrabm Kendi argues, "Racist ideas love believers, not thinkers." Donovan's approach to equity, diversity, inclusion, and anti-racism has been grounded in thinking—through teaching, scholarship, and service. Before NASTAD, Donovan had previously interned with the CDC in the Office of Policy, Planning, and Evaluation. He was the Project Director for the Black Male Initiative and Fellows Program at the University of Central Oklahoma. Ultimately, he wants to change people's health perspectives, save people's lives, and create healthy opportunities for those where there would otherwise be none. Donovan completed his undergraduate degree at the University of Central Oklahoma, majoring in Community/Public Health. Donovan also has a Master's in Public Health with a Health Education and Promotion concentration from The University of Alabama.
Thaddeus Price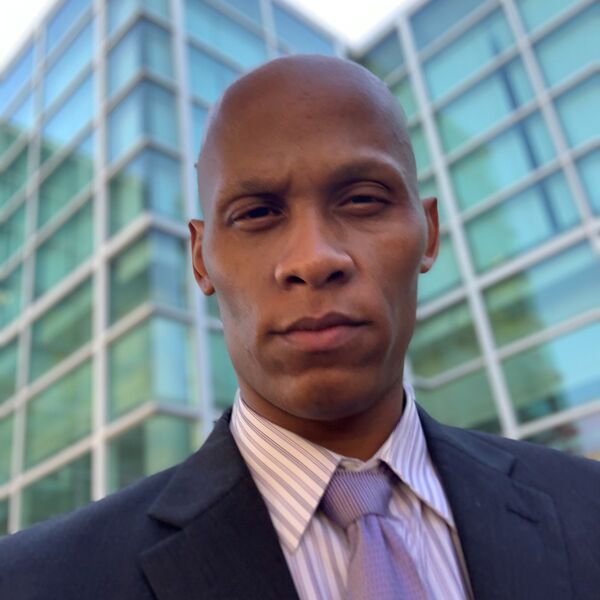 Thaddeus Price is a Health Education Program Coordinator with the New York State Department of Health's AIDS Institute. He is an experienced health professional with more than a decade of specialized expertise in areas including prevention education, program management, and matters of equity and access amongst historically marginalized communities. During the course of his career, he has focused his efforts on pregnancy prevention, STI prevention, and the prevention of HIV/AIDS. The bulk of this work has been in the development and management of prevention programs and services directed toward communities of color and LGBTQIA+ communities throughout New York State. In December 2021, he began working with the New York State Department of Health in the Office of Sexual Health & Epidemiology, where he mainly works on prevention initiatives for all New Yorkers. Thaddeus is passionate about working to challenge the inequities and structural barriers in public health that MLP was designed to help address.
Lydia Guy-Ortiz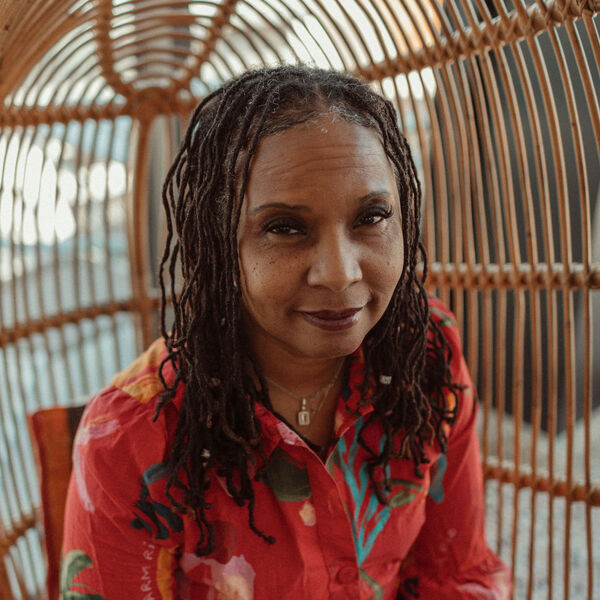 Lydia Guy Ortiz (pronouns she/her) is a public health professional emphasizing strategies that prioritize equity in addressing the syndemic of HIV, hepatitis, and sexually transmitted infections. Her vision is optimal health for all (particularly those historically marginalized by systems.) Designing systems that can be accessed by the most vulnerable will benefit us all. Lydia is the Health Equity & HIV Community Services Manager at the Washington State Department of Health (WADOH). She is committed to creating prevention and intervention strategies that are relevant, culturally compelling, and innovative. As Stigma Reduction Coordinator for WADOH, she took an intersectional approach to address the multiple manifestations of stigma. Lydia won NASTAD  2018-2019 Chair's Challenge Award in recognition of her health equity work related to ending the HIV epidemic, her contributions to the End AIDS Washington initiative, and her success modeling leadership for partners on the national level. Lydia has experience as the project director on both HRSA & CDC grants (Ryan White & COVID-19 Health Disparities). Her primary skill sets are grant management, contract management, technical assistance on community engagement strategies, and supporting community-based agencies, community health centers, and local health jurisdictions in infusing equity into programs and policies.
Kim Nguyen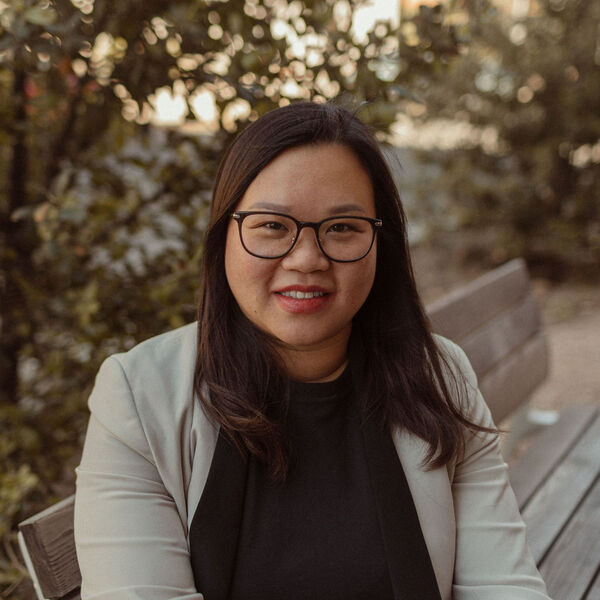 Kim Nguyễn (she/her) currently works as the EHE Grants Coordinator for the HIV Resources Administration Unit at Austin Public Health. Previously, she served as a Community Organizational Development volunteer in Peace Corps Kosovo. When the Covid-19 pandemic hit, she returned to the US and embarked on a new career in public health. Kim is deeply committed to public service and reducing health disparities among marginalized communities. Her work focuses on HIV prevention and treatment programs, where she finds purpose in making meaningful impact and intentional contribution. With a Master's Degree in Organizational Development and Change from the University of St. Thomas in Minnesota, Kim is dedicated to being an agent of change. She hopes to use her power to inspire and support those with intersecting identities, fighting towards a more just and equitable society."
Elias Chavez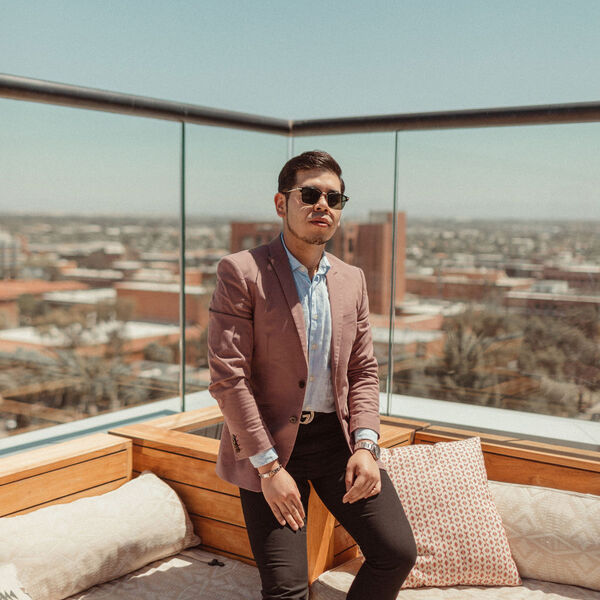 Eli is the Priority Populations Program Coordinator for the Indiana Department of Health, Division of HIV, STD & Viral Hepatitis, and is currently serving as the Coordinator of Internal Affairs for the Indiana Office of Minority Health. Over his career, his work involves specialized knowledge of public health, cultural competence, diversity, health equity, and minority health concerns and issues. Eli has worked with numerous organizations across the State towards health promotion and disease prevention among minority populations and underserved Indiana residents. Eli has played an important role in the planning of several community events, media campaigns, and other projects related to health disparities and cultural diversity. His work is considered valuable in his field and is often consulted and invited to provide valuable input on matters that involve underserved communities within Indiana. Eli currently serves as a Member of the Board of Directors for HealthNet, the largest FQHC in Indiana, and is also a Committee Member of the Commission on Hispanic & Latino Affairs for the Indiana Civil Rights Commission, where he has been a great advocate to expand equity in healthcare for Hispanic/Latino Indiana Residents. MLP was a revolutionary change agent for Eli. He learned so much from the leaders and his cohort friends. MLP has helped him grow on the skills and talents that he already had, to share his experiences and learn from the experiences of others. Eli appreciates and values all the insight, tools, and encouragement given to walk in the power that is rightfully his.
Shanice Bailey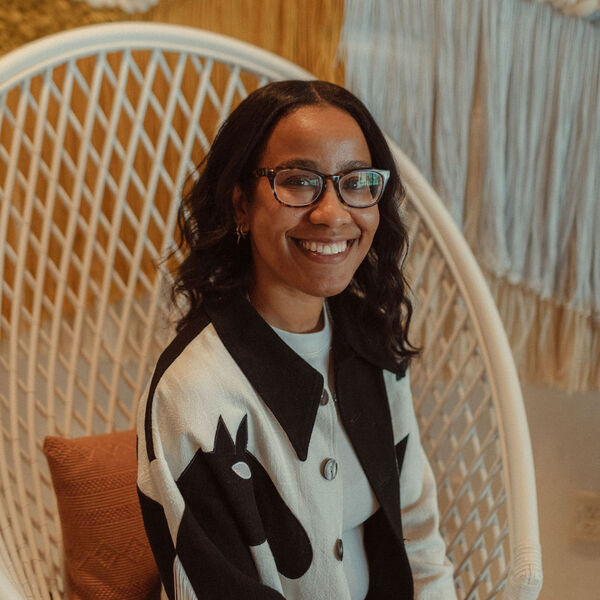 Shanice Bailey is a Senior Associate on the Health Equity and Communications teams at NASTAD, where she works on content and resource development, technical assistance, anti-racism and anti-stigma initiatives, and operationalizing health equity on an institutional level. Supporting MLP is one of her favorite parts of her job, and she is thrilled to be part of this year's cohort. Before transitioning into public health, Shanice worked as a curatorial assistant and researcher with a focus on contemporary art, queer history, and the intersections of art and activism. She is a graduate of Smith College, where she earned a B.A. in American Studies and was awarded a Mellon Mays Undergraduate Fellowship to support her research on the visual culture of the AIDS crisis. She is committed to the collective and ongoing work of liberation and believes deeply in the transformative power of community.
Facilitators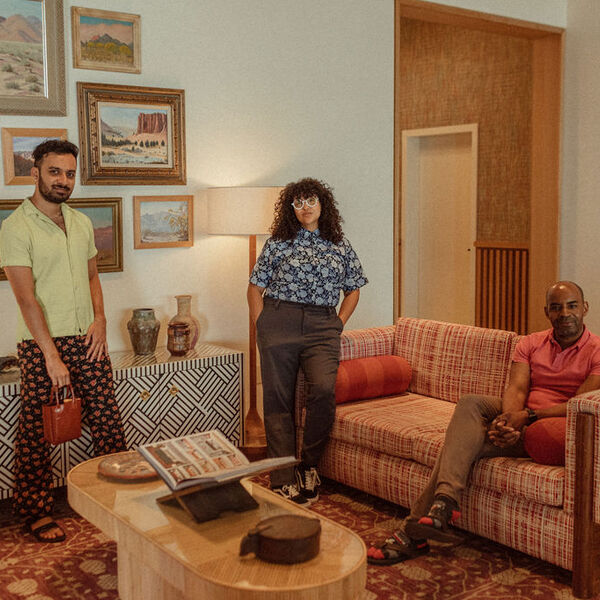 MLP Facilitators work in concert with each other to provide fellows a safe space to explore their lived experiences and activate their leadership. Each brings their own unique flare and style of facilitation rooted in transformative justice that involves a blend of storytelling, small-group facilitation, and skill-sharing. From instructional design to long-arc strategy cultivation, facilitators bring over a decade of combined experience surrounding organizational change, equity-focused program development, conflict resolution, and embodied systems navigation. With an intersectional approach that centers holistic healing and compassionate mentorship, MLP facilitators build the infrastructure for powerful leaders of color across the nation to improve the lives of the communities they serve.