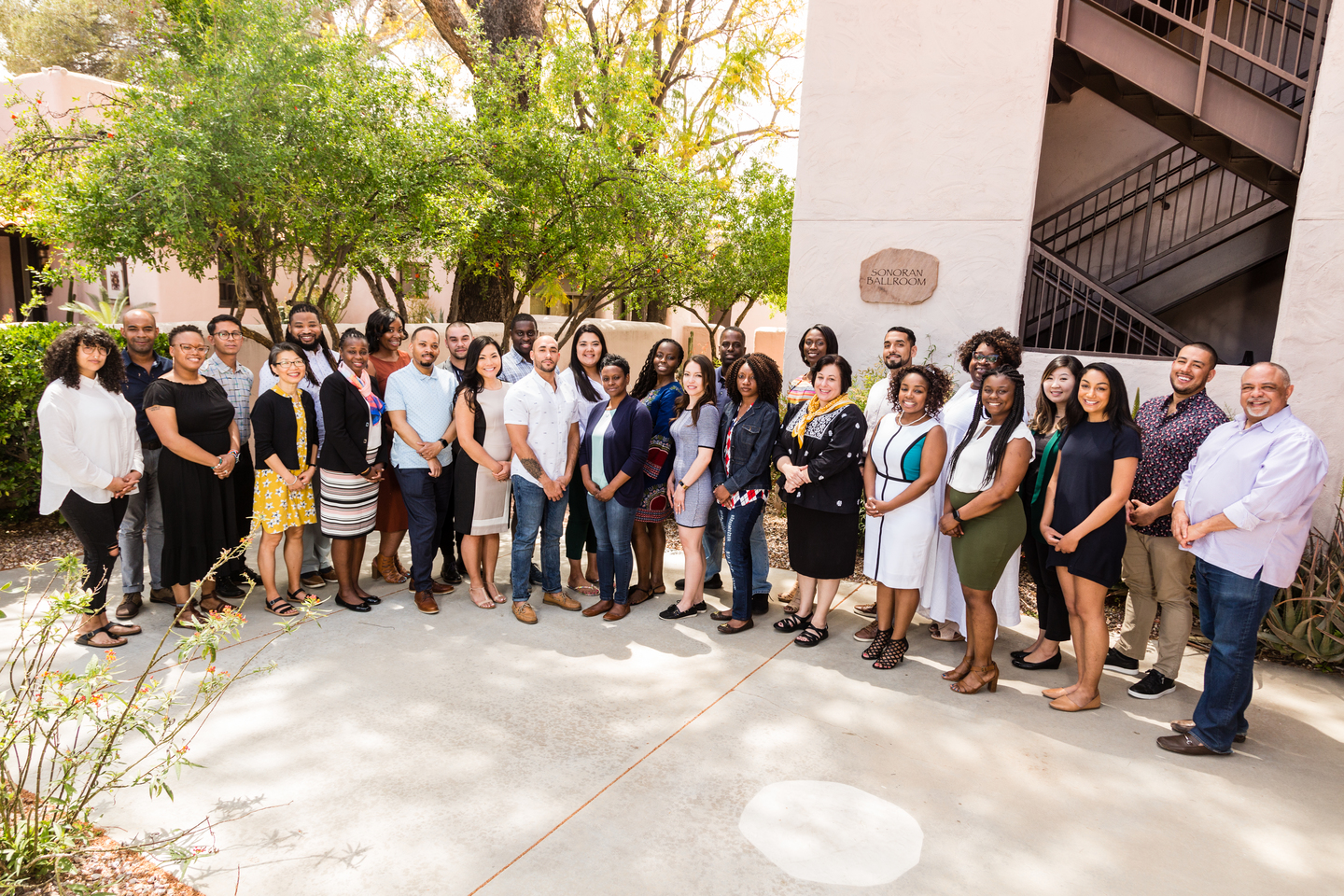 Persons of color working in health departments and government agencies face myriad challenges as it pertains to job advancement, leadership development, and growth opportunities in these institutions. NASTAD recognizes the need to be able to increase the capacity of emerging leaders in health departments and seeks to equip them with skills, mentors, and introspection that will help them advance in their varied personal career trajectories. NASTAD's Minority Leadership Program (MLP) will serve as a safe space rooted in social justice for health department staff of color to engage in critical conversations about skills necessary for job advancement, institutional barriers, managing emotions and burnout, racial- and gender-based microaggressions, triggers, staff and project management, communication and more.  Over the course of 10 months, MLP participants will hone and develop hard and soft skills that will assist them as they matriculate through a career in public health. 
Our vision is to encourage and increase the number of people of color in leadership roles in public health systems who competently promote health equity and reduce stigma. Through collaboration, marginalized communities will experience a shift from surviving to thriving.
Antoniette M. Holt, Indiana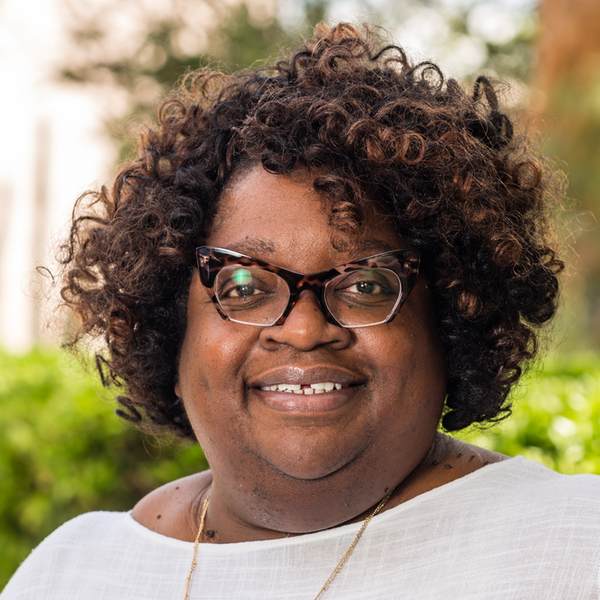 Antoniette M. Holt is currently the Director for the Office of Minority Health for the Indiana State Department of Health. Over a 20-year career, her work involves specialized knowledge of state government, public health, cultural competence, diversity, health equity, and minority health concerns and issues. Previously she served as the deputy director and epidemiologist for the Office of Minority Health and the Office of Cultural Diversity and Enrichment. She has conducted research and led community outreach projects related to cultural competency and health disparities. Antoniette is considered an expert in her field and is often consulted and invited to provide valuable input on urgent matters that involve underserved communities within Indiana and the nation.  She has been a guest orator at various local and national functions, conferences, and seminars in relation to minority health, health equity, and cultural diversity training.  Ms. Holt has a Bachelor of Science and Master's in public health from Indiana University, Bloomington. 
Bobby Rogers, South Carolina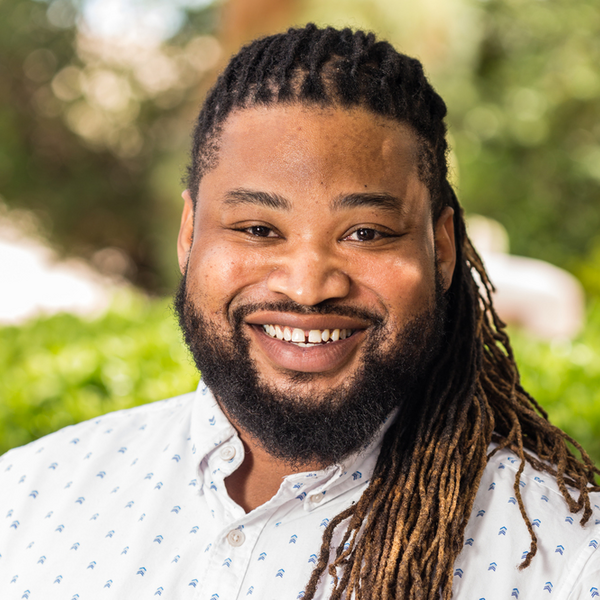 Bobby Rogers has been with the South Carolina Department of Health and Environmental Control for seven years. As program coordinator for individuals at risk and statewide PrEP coordinator, he has a wide array of knowledge as it relates to STD and HIV prevention and care.  Bobby is a trainer for the division, educating agencies the health department funds and community members alike. Bobby earned both his undergraduate and master's degree in education and previously taught first grade in Richland School District 1.  Some trainings he facilitates include HIV and STIs 101, Professional Ethics and Boundaries, ARTAS TOF, Many Men, Many Voices TOF, and two trainings he created in response to identified needs, Supporting Sexual Health of SGL Men of Color, and Culture and Engagement of SGL Men.  Mr. Rogers provides quality assurance and technical assistance for HIV/STD testing and counseling services at state funded agencies, specifically those funded for targeted testing for same gender loving men and transgender individuals.  
Bryan Bautista, Washington
Bryan Bautista is the Health Disparities Coordinator for the State of Washington Department of Health.  He is tasked with identifying, defining, and measurably reducing HIV-related health disparities in Washington State. Prior to this role, he was working as a Disease Intervention Specialist, linking clients to HIV/STI prevention and treatment services. He prior to that, he managed a large PrEP program at Howard Brown Health, Chicago's foremost LGBTQ medical care center. He's has also worked with the national #SpeakOUTHIV awareness campaign put together by Greater than AIDS through the Kaiser Family Foundation. 
MLP was not only an experience, it was a revolutionary change agent. Even being in public health for 20 years, I learned so much from the leaders, people, and experiences shared. I value all the insight, tools, encouragement, and assignments given that I am no longer the same and forever changed to walk in the power that is rightfully mine. I encourage everyone to apply for MLP. Through so many differences, you will discover a common connection that will bind you and your cohort members. You will not leave the same and will come out better than before. I guarantee it.
Antoniette M. Holt
Chimfumnanya "Chychy" Smith, Arkansas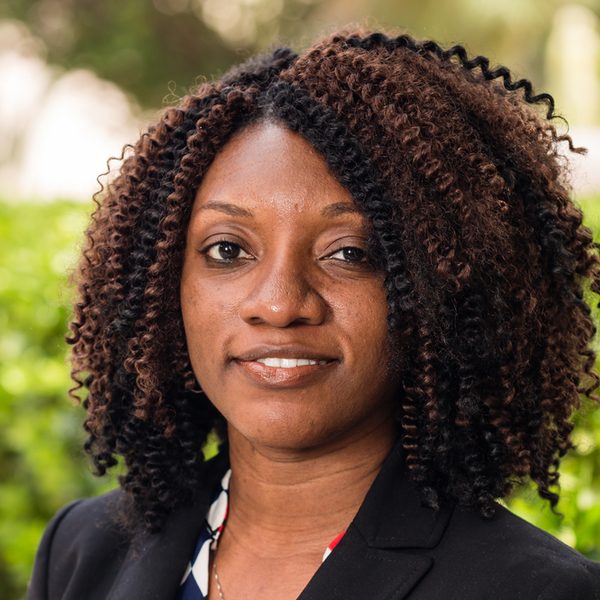 Chimfumnanya "Chychy" Smith, MPH, CHES® is a Certified Health Education Specialist and currently works at the Arkansas Department of Health's Office of Minority Health & Health Disparities. In her role as the Minority Health Manager, Chychy works to address health disparities that disproportionately impact minority populations by developing and implementing programs and health intervention strategies to educate affected communities. For the last five years, she has been the lead program manager for the Arkansas Minority Barber & Beauty Shop Health Initiative which aims to educate and empower minority populations to better understand hypertension prevention and management. Chychy works with various healthcare providers to ensure that the clients who are screened at these locations are provided with opportunities to receive continuity of care and case management. Chychy received her Master of Public Health from Walden University and her Bachelor of Science from Nova Southeastern University in Fort Lauderdale, Florida. 
Cristabel Rojo, Colorado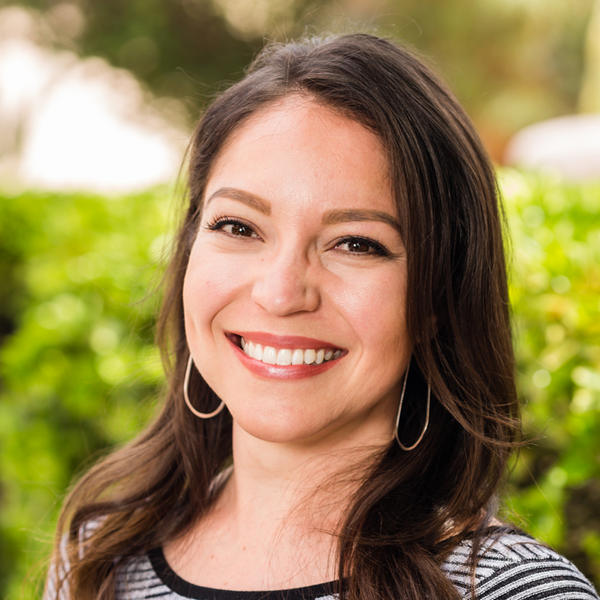 Cristabel is the Language Services and Community Partnerships Coordinator for the Office of Health Equity. Her focus is to advance equity and justice through strategies based on community engagement to ensure that all people have the opportunity to live a healthy and prosperous life regardless of their social circumstances. In her role as the Language Services and Community Partnerships Coordinator, she brings knowledge of the federal requirements and Culturally and Linguistically Appropriate Services (CLAS) standards that helps the Department of Public Health and Environment staff identify and create culturally appropriate material, taking into account various communication channels as well as points of contact for Limited English Proficient (LEP) audiences. Cristabel builds strategic partnerships with organizations that focus on Latino communities in the State of Colorado. She is passionate about advancing language justice through practice of language access, and breaking down the language barrier that may infringe on people's civil rights.  In order to help build strong social movements, Cristabel supports people who speak different languages so that they can communicate and incorporate community voice into decision-making.
Elizabeth Kim, Arizona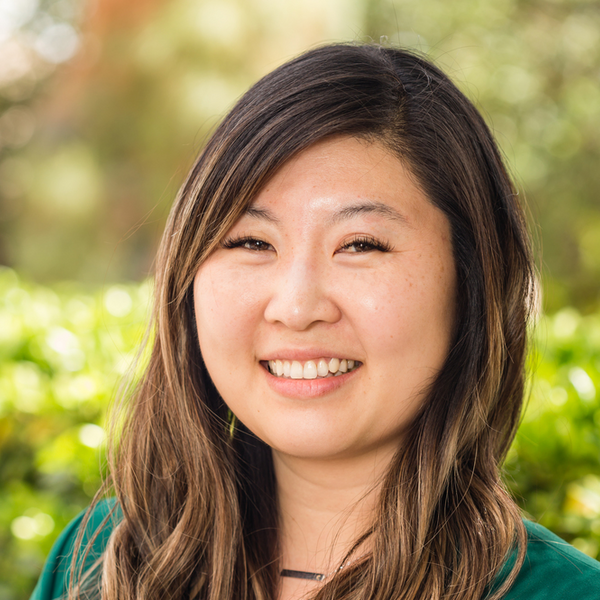 Elizabeth Kim serves as the Healthcare Acquired Infection (HAI) Program Manager at the Arizona Department of Health Services. Her experience working with individuals from diverse backgrounds including urban youth and adults, women and children, minorities, people experiencing homelessness, and people who use drugs have enriched her vision for health equity and motivates her to continue her work in public health. She was previously a fellow for CDC's Public Health Associate Program, where she gained experience in Public Health Preparedness and Epidemiology at a local health department. She completed her undergraduate studies at the University of California, Berkeley and obtained a Master of Science in Public Health from Johns Hopkins School of Public Health.  
Genevieve Barrow Gongar, Baltimore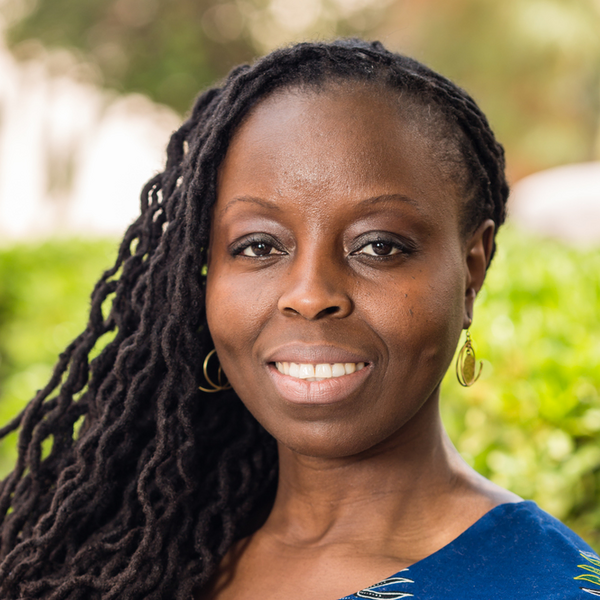 Genevieve Barrow Gongar treasures her diverse experience working in the field of public health. In her current position at the Baltimore City Health Department, she monitors the implementation of the primary HIV prevention federally funded grant, oversees HIV testing and prevention programs of sub-grantees, and coordinates the activities of the HIV Planning Group and Commission. She is instrumental in providing technical assistance and facilitating capacity building for local community based organizations. Genevieve believes in the transformational power of harnessing community voices as the anchor of public policy and is excited about the launch of Baltimore City's community-driven Undetectable=Untransmittable campaign. Genevieve earned a Master of Science in Biostatistics from the University of Pittsburgh Graduate School of Public Health and has an undergraduate degree in mathematics.
Jeanita Moore, Illinois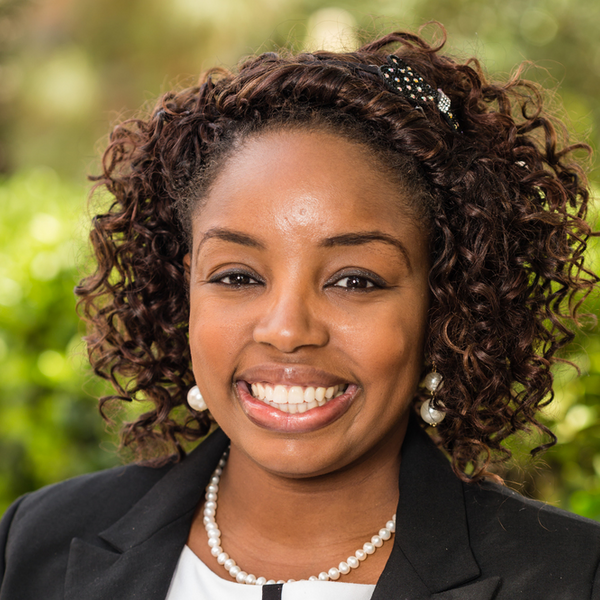 Jeanita Moore's life work is dedicated to serving as an advocate for underserved populations. Her zeal for working to alleviate health disparities developed in 2004 when she began working at a Federally Qualified Health Center providing HIV testing and counseling.  For over a decade, her career has focused on developing and managing community health programs that improve the health status of underserved communities, conducting health services research, and using data analysis to drive strategic planning. Moore has held positions at a foundation, Federally Qualified Health Center, community-based hospital, and a university health center. She currently holds the position of HIV Prevention Grant Manager with the Illinois Department of Public Health. In her current role, she directs and monitors multimillion-dollar HIV Prevention grants and ensures that HIV grant funds are distributed equitably through Illinois's 9 regions. She obtained a Master of Public Health from the University of Illinois at Chicago in Health Policy and Administration and Bachelor of Science in Community Health from the University of Illinois at Urbana-Champaign.
Jennifer Lee, New York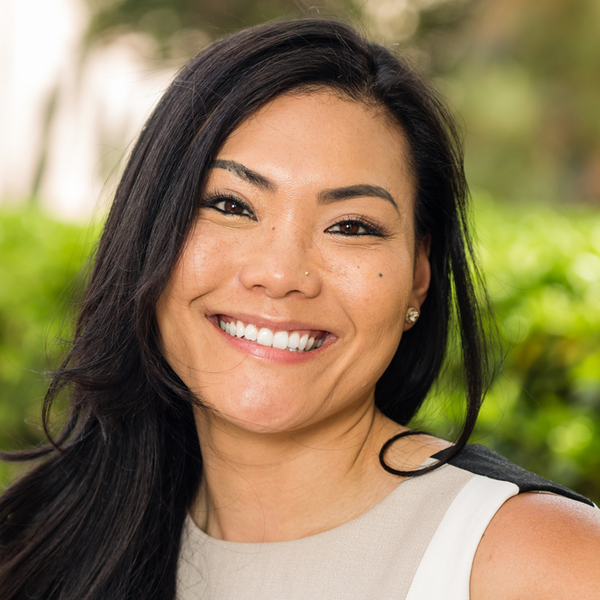 Jennifer Lee is the Manager of Special Programs, for the Center for Quality Improvement and Innovation (CQII) at the New York State Department of Health (NYSDOH) AIDS Institute. She oversees a national HIV quality improvement collaborative working with Ryan White funded HIV/AIDS service providers across the country to improve health outcomes and reduce health disparities and inequities. Prior to joining the NYSDOH AIDS Institute, Jennifer served as the Deputy Executive Director of the HEAT (Health Education Alternatives for Teens) Program in Brooklyn, NY at SUNY Downstate Medical Center working closely with sexual and gender minority youth and young adults at-risk or living with HIV. Her lived experience is also rooted in community organizing and activism addressing the social, cultural, political and economic determinants that underpin health. She is dedicated to making an impact on the world by addressing health inequities, disparities, and social determinants of health in diverse communities. 
MLP is such a critical and valuable space. By humanizing social relations as dynamic leaders and people of color, we understand one another as unique individuals filled with brilliance, excellence, and personal power worthy of attention and value. I have been able to expand my skillset and capacity to become a better leader through deep/critical introspection and abiding deeply in the core principles of the program including health equity, health justice, and social justice. Collectively, our social bonds and social capital are sustainable aspects of MLP, where we have a national network of fierce leaders of color who we can rely on for love, support, guidance, and light as we move forward in our personal journey of liberation and self-love.
Jennifer Lee
John W. Meade Jr., New York City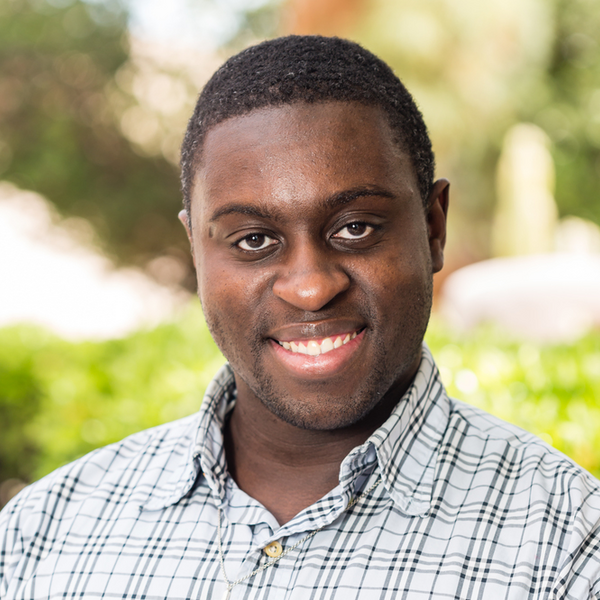 John W. Meade Jr. currently serves as the Special Assistant to the Assistant Commissioner for the Bureau of HIV/AIDS Prevention and Control at the NYC Department of Health and Mental Hygiene. John has acquired over seven  years of public health experience, focusing on socio-contextual determinants of health including addressing health inequities and stigma among MSM of color, youth and sex workers. In his role as Special Assistant, John advises the Assistant Commissioner on matters involving HIV prevention, policy, and community engagement, as well as Ryan White Part A programs. John serves as a key member of the Bureau of HIV/AIDS Prevention and Control health equity-focused initiatives as well as efforts to address the health and safety needs of sex workers in NYC.  John has also worked internationally supporting sexual health promotion efforts and HIV prevention research among priority populations in Peru and South Africa.
Joseph Palm, Missouri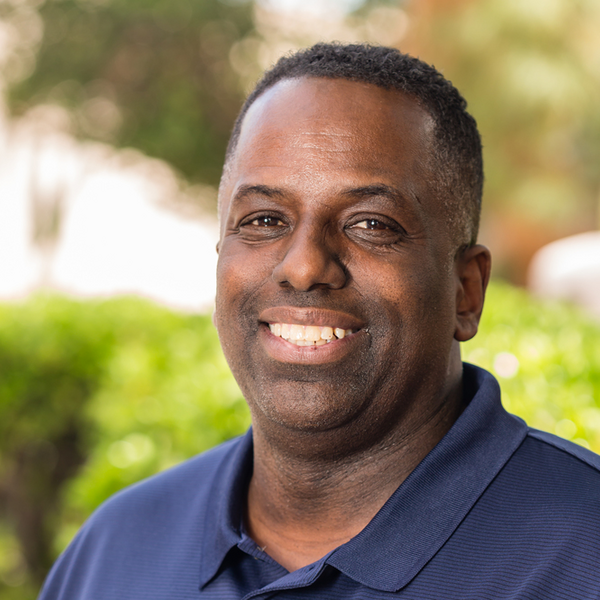 Joseph Palm serves as the Chief of the Office of Minority Health for the Missouri Department of Health and Senior Services for 10 years.  In that role, he serves as a key advisor to the health department director, Dr. Randall Williams and frequently works with other Missouri Department Directors, who all serve under Missouri's 57th Governor, the Honorable Michael L. Parson. He also serves as a liaison to the Missouri Legislative Black Caucus and every elected official across Missouri. In 2003 he was appointment by Committeewoman Patricia "Pat" Moss to be the Committeeman of the "Mighty" 26th Ward for St. Louis. He earned an associate's degree from Forest Park Community College, a bachelor's degree from Saint Louis University and a master's degree from the Saint Louis University College for Public Health and Social Justice with honors.
Ka'leef Stanton Morse, Washington, DC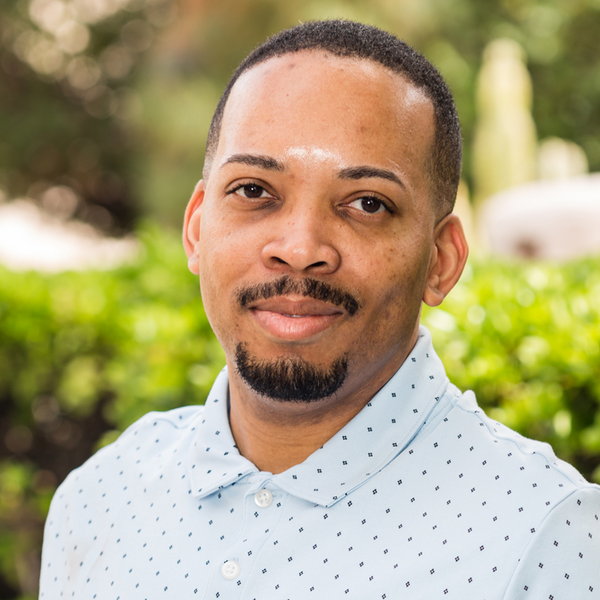 Ka'leef Stanton Morse is an innovative, high performing and energizing professional who has worked in the HIV prevention, care and treatment arena for over 15 years. Ka'leef joined the DC Department of Health's HIV/AIDS, Hepatitis, STD and TB Administration (HAHSTA) in July 2015 as a Management Analyst. In January 2016, Ka'leef was promoted to manage the Planning Council Support Unit and was appointed by DC Mayor Muriel Bowser to serve as Government Co-Chair of the Metropolitan Washington Regional Ryan White Planning Council for the Washington, DC Eligible Metropolitan Area (EMA). Ka'leef currently serves as the Manager of Community Partnerships within the Capacity Building, Housing and Community Partnerships (CBHCP) Division. He is the Government Co-Chair of the Washington, DC Regional Planning Commission on Health and HIV (COHAH) and supports the Places of Worship Advisory Board (POWAB). 
Kenneth William Almanza II, Louisiana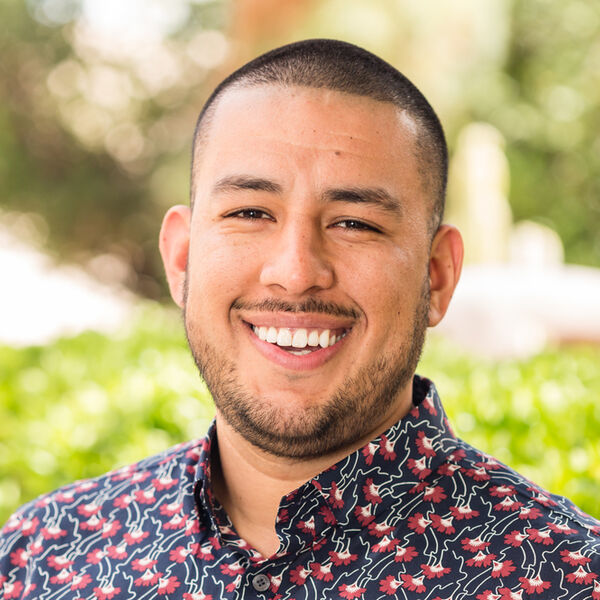 Ken Almanza is a well-versed public health professional with over 8 years of progressive experience in HIV and STI prevention. Originally from Southern California, Ken began his career in East Los Angeles facilitating CDC interventions for gay men of color. In 2014, he served as the first PrEP Navigator in Los Angeles and pioneered one of the first culturally competent PrEP programs in the region. Recently, Ken provided programmatic support for the CDC's Start Talking. Stop HIV. campaign developing social media content. He currently serves as the TelePrEP Program Coordinator for the Louisiana Department of Health implementing the first statewide telemedicine program. His career goal is to advance health equity using innovation, media and technology. Ken holds a Bachelor of Fine Arts in Directing and certification in Project Management from APMG International.
Keshia Lynch, California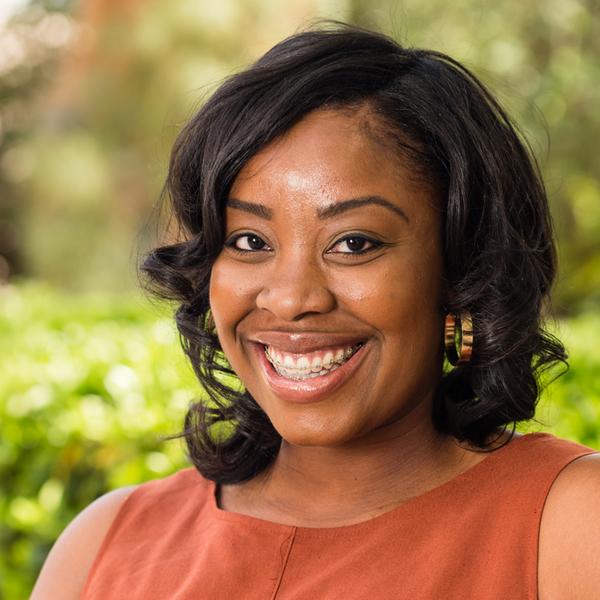 Keshia has spent the last five years educating, advocating, and caring for people living with, or at risk of HIV at both the state and local level. Her experience in HIV care began at the Madera County Public Health Department where she provided direct patient care, oversaw and maintained numerous programs within the HIV department including The Ryan White Care Program, Housing Opportunities for Persons with AIDS (HOPWA), AIDS Drug Assistance Program (ADAP) and surveillance. In her current role, she is a Program Advisor with the California Department of Public Health - Office of AIDS, Prevention Branch, where she monitors numerous state and federally funded contracts and budgets. Keshia received her Bachelor of Science in Health Science with an emphasis in Community Health from California State University, Fresno.  
Kirsten Durzy, New Hampshire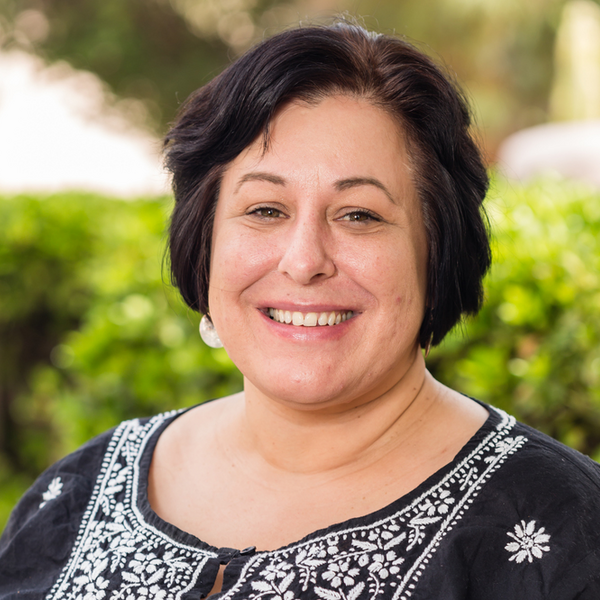 Kirsten Durzy has worked in the field of public health for over 15 years and currently serves as the Evaluator for the Bureau of Infectious Disease at the New Hampshire Division of Public Health Services. In this role, she leads teams working on critical health issues through planning, assessment, evaluation and quality improvement processes. In addition, Kirsten works on her main public health passion – expanding equity and access to quality care for all statewide. Kirsten is a mom, a digital storyteller, a photographer and active community member. She received her bachelor's degree from Mount Holyoke College and her MPH from the Gillings School of Global Public Health at the University of North Carolina at Chapel Hill. 
Transformative is the only word that comes to mind when I describe my experience with MLP. The impact of the time spent in session and in conversation with my fellow members has both lit a fire in my belly and brought a peace to myself that I was beginning to believe was unattainable. MLP was a place to learn, to gain a family and, in the process, to regain myself.
Kirsten Durzy
Luis F. Diaz-Matos, Connecticut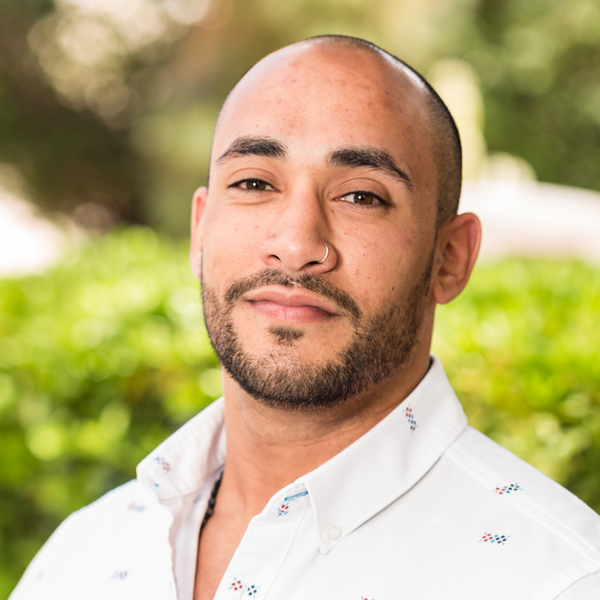 Luis F. Diaz-Matos is the PrEP Coordinator for the Connecticut Department of Public Health (CT DPH), where he supports initiatives addressing HIV/AIDS, the LGBTQ community, and Syringe Services Programs (SSP). His journey with CT DPH began two years ago, when he started interning for the HIV Prevention Program as a data specialist where he conducted survey research on knowledge of Connecticut's Good Samaritan law among SSP clients and monitored the results of fentanyl testing conducted by SSP clients.  Currently, Luis manages eight clinical sites and oversees prevention activities such Pre-exposure Prophylaxis (PrEP) for persons who are at risk of becoming HIV-positive. Luis attended Central Connecticut State University where he attained his B.S. in Exercise Physiology with a concentration in research. 
Makeda Vanderpuije, Washington, DC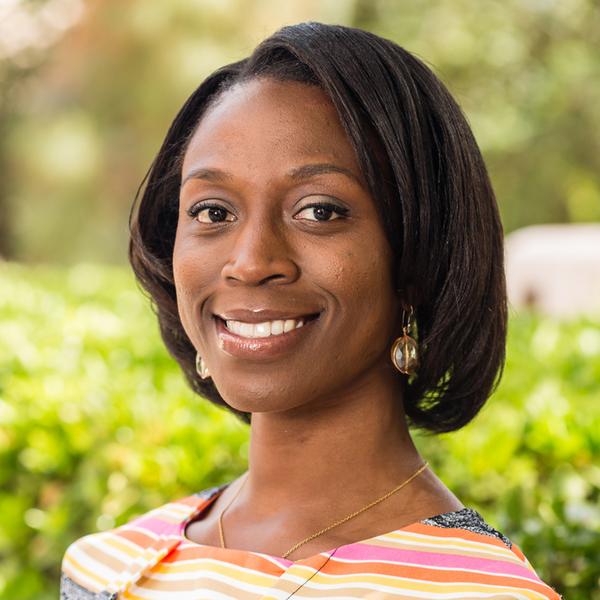 Makeda Vanderpuije is a public health analyst with the District of Columbia Office of Health Equity, where she seeks to engage community stakeholders, build cross-sector partnerships, and promote collaborative action to address the root causes of health disparities. Her passion for health equity was ignited while working with vulnerable communities through her local federally-qualified health center more than 15 years ago. Makeda earned her undergraduate degree in Urban Studies, a certificate in Managing Health Services Programs and Projects, and her Master of Public Health degree from the University of Pittsburgh. 
Namisa K. Kramer, Maryland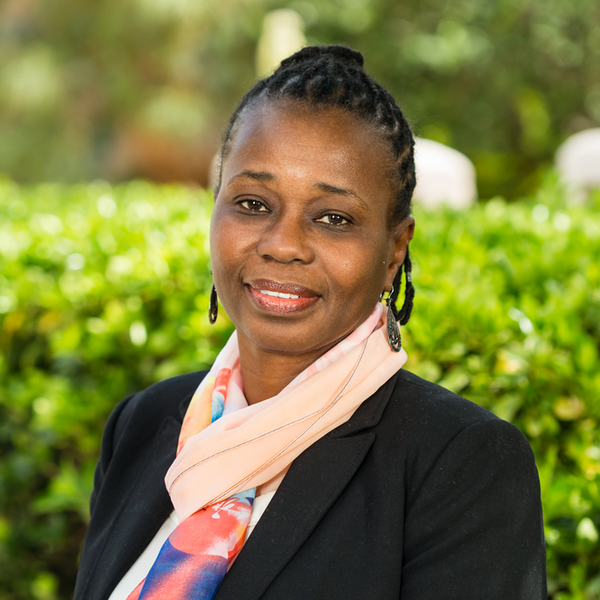 Ms. Namisa K. Kramer currently holds a position as Program Administrator overseeing the Minority Outreach and Technical Assistance (MOTA) program at the Maryland Department of Health, Office of Minority Health and Health Disparities. She manages 17 grantees who develop and implement health programs to address health disparities and increase health equity for minorities in Maryland in 13 Maryland Jurisdictions. She attained her Primary and Secondary school education in her native country of Sierra Leone and moved with her late husband to the United States in 1989. While in the States, Ms. Kramer attended the University of New Mexico and attained a BSc. Degree in Community Health Education, with a Minor in Nutrition and Child Development, and a MS degree in Health Education while at the same time pursued a certification in Tropical Medicine and Public Health from Johns Hopkins University. After getting her education, Ms. Kramer worked for seven years with the Maryland Department of Health, as a Program Manager at the Center for Health Promotion, Education and Tobacco Use Prevention.  She then left in 2011 for her beloved country Sierra Leone, where she worked for three years as one of the first female Monitoring and Evaluation Officers with the Ministry of Health and Sanitation, HIV/AIDS Secretariat.  
Rafael Gonzalez, San Francisco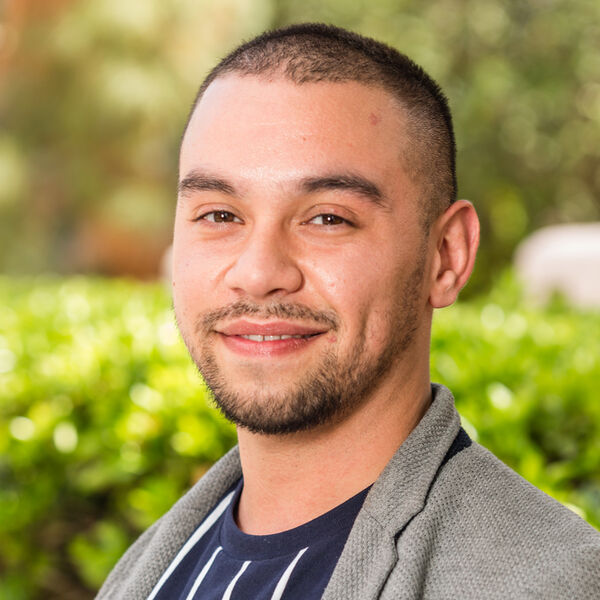 Rafael Gonzalez has been passionately involved in the field of HIV prevention for the past 5 years by holding several positions at a clinical trials unit (Bridge HIV) within the San Francisco Department of Public Health. He currently oversees the community education, enrollment and analysis of several biomedical, sociobehavioral and mobile health research studies that seek to improve health equity among communities most affected by HIV. His experience ranges - but is not limited to - working on ways to monitor and support PrEP implementation, uptake and adherence; methods to increase HIV and STI testing; and new HIV prevention interventions such HIV vaccines, PrEP and topical agents. 
Ryan Duerme, New York City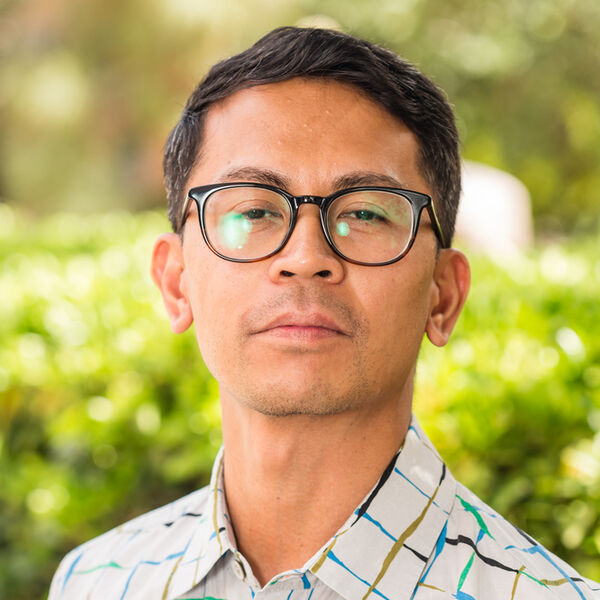 Ryan Duerme currently serves as a research scientist within the Division of Disease Control at the New York City Department of Health. He is a team member of the Clinical Operations Unit and focuses on program evaluation and capacity building for the agency's Sexual Health Clinics and tuberculosis Chest Centers. Prior to joining Clin Ops, Ryan served as a program planner for the agency's Viral Hepatitis Program. Ryan is also dedicated to the agency's social justice initiative called Race to Justice. He serves as a co-facilitator for a mandated all-day agency-wide antiracism training; a member of the Communication's Workgroup for Race to Justice and continues to lead additional efforts to normalize and operationalize racial equity within the department.
Shanikque Blackwell, South Carolina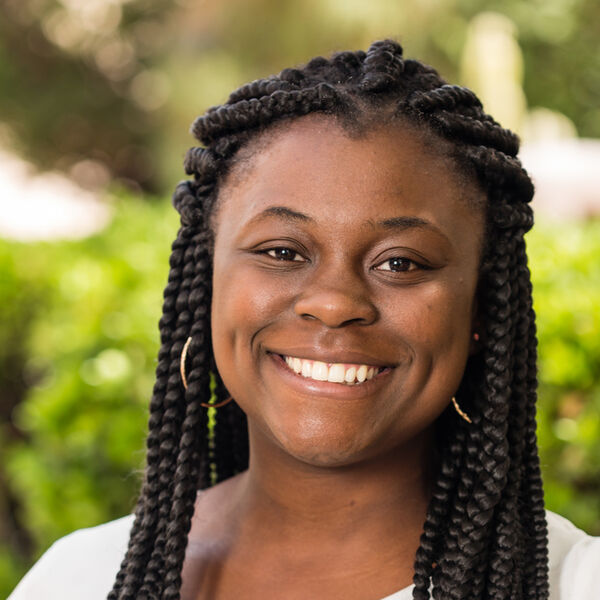 Shanikque Blackwell is the Multicultural Health Specialist for the South Carolina Department of Health and Environmental Control. She has a Bachelor of Science in Biology and Sociology and a Master of Public Health focusing on Behavioral Science and Health Education. Shanikque is also a Certified Health Education Specialist. She has worked as a Health Educator II with the Community System team in South Carolina since 2015 but began working with the Bureau of Health Improvement and Equity within the Division of Collaborative Health Improvement in 2018. She has experience working with internal and state partners, local coalitions, school districts, faith-based organizations, healthcare entities, and many others providing technical assistance and advocating for the development of community health assessments and planning to identify strategic issues and prioritize health problems.
Teresa B. Fair, Alabama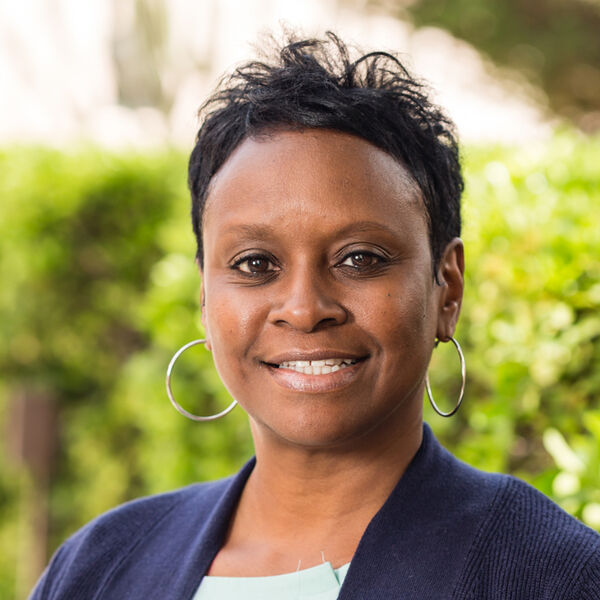 Teresa B. Fair is a registered and licensed dietitian and the Assistant Director of the Nutrition and Physical Activity Division at the Alabama Department of Public Health.  She also serves as a member of the Office of Minority Health staff, which she supervises. Some of Teresa's most passionate efforts center around educating and equipping faith-based communities to make health and wellness a priority, working in rural communities to ensure health equity issues are addressed, and fostering the process of making the healthy choice the easy choice within all of the communities that she is privileged to serve.  Teresa has a Master of Arts in Health Studies (Promotion).
Vittoria Criss, Texas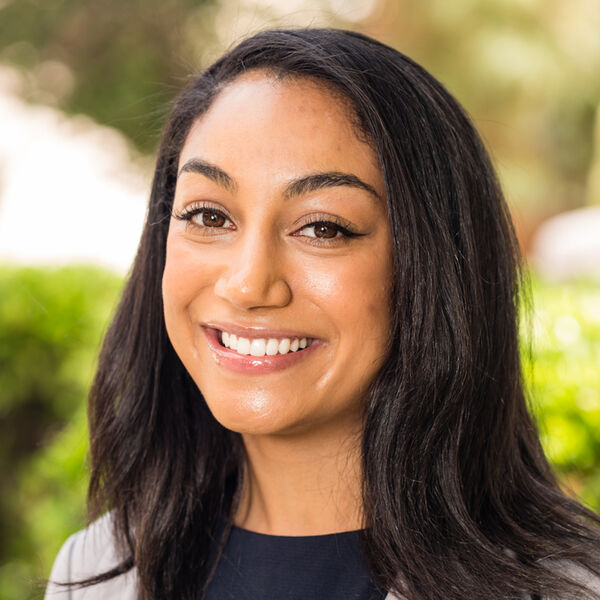 Vittoria Criss is an Epidemiologist for the Texas Department of State Health Services (DSHS) within the Hepatitis C Surveillance program and has worked in the field of HIV, STDs and Viral Hepatitis for five years. She began her career in this field conducting research in HIV prevention and PrEP as a biomedical intervention in NIH funded clinical trials in Washington, DC. She later moved on to Austin, Texas to become an HIV/STD Surveillance consultant at the Texas DSHS in 2016 before stepping into her current role. She regularly volunteers for community organizations and is passionate about health equity and revolutionizing our approach to public health by actively involving and prioritizing the communities we serve. Vittoria completed her undergraduate degree at New York University, and has a Master of Science from The George Washington University in Public Health Microbiology.
Yanitza Soto, Arizona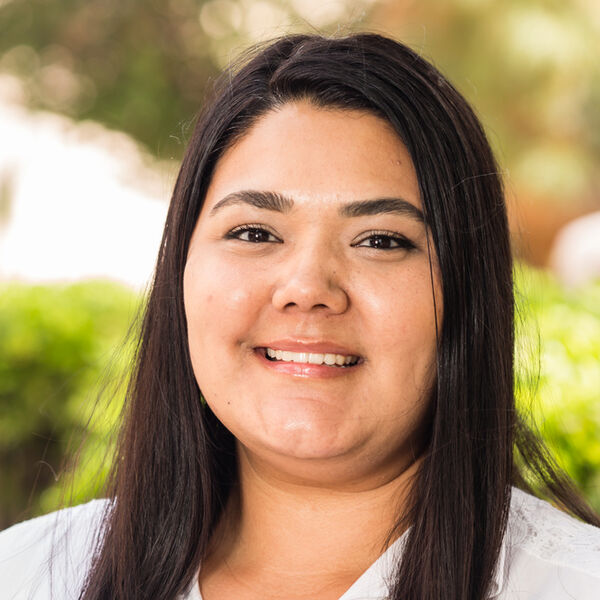 Yanitza Soto serves as the Community Health Worker Program Manager for the Arizona Department of Health Services. She has worked at ADHS since 2014, helping to establish the recognition of the Arizona Community Health Worker (CHW) workforce at the local, state and national level. Through providing guidance of policies and procedures to strengthen the professional identity of CHWs, she continues to serve as a catalyst and coordinator for continued work in the areas of core competencies, workforce development, awareness and sustainability. Before her role in state government, Yanitza gained valuable experience working in the nonprofit sector and local health department setting as a Community Health Worker understanding firsthand the needs and responsibilities of the workforce. Yanitza holds Bachelor and Master degrees in Public Health Practice.