Persons of color working in health departments and government agencies face myriad challenges as it pertains to job advancement, leadership development, and growth opportunities in these institutions. NASTAD recognizes the need to be able to increase the capacity of emerging leaders in health departments and seeks to equip them with skills, mentors, and introspection that will help them advance in their varied personal career trajectories. MLP will serve as a safe space rooted in social justice for health department staff of color to engage in critical conversations about skills necessary for job advancement, institutional barriers, managing emotions and burnout, racial- and gender-based microaggressions, triggers, staff and project management, communication and more.  Over the course of 10 months, MLP participants will hone and develop hard and soft skills that will assist them as they matriculate through a career in public health.
Alitasha Younger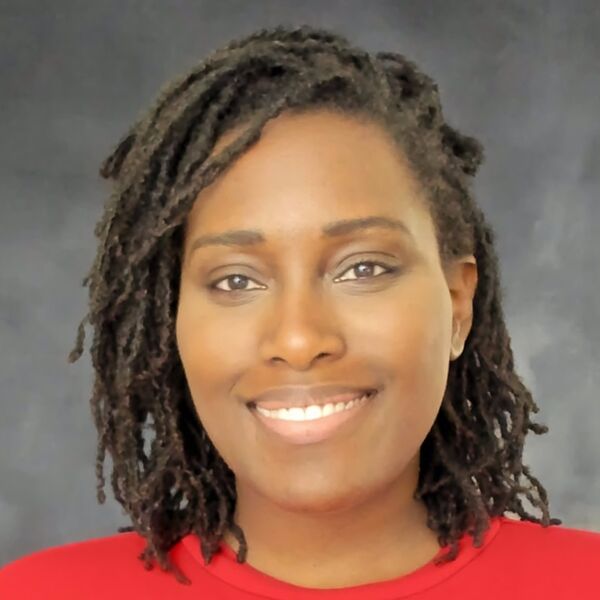 Alitasha Younger is a Brooklyn native and received her BA in Africana Studies with a minor in International Economics from Vassar College in 2013.  She went on to complete an MPH in Community and International Health from NYU's College of Global Public Health in May 2018. She currently serves as a Health Program Administrator I in the Office of Medicaid Policy and Health Financing within the AIDS Institute (AI) at the NYS Department of Health. In this role, she leads provider policy and technical assistance initiatives within the NYS. Medicaid Harm Reduction Services benefits package. She also provides contract management and subject matter expertise for health equity and HIV prevention, testing, and quality of care reviews conducted under the AIDS Intervention Management System (AIMS) program. In her previous position in AI, she worked as Senior Health Program Coordinator on a grant evaluating the use of syndromic surveillance data to inform local self-harm, opioid overdose, and suicide prevention efforts with a special focus on people who use drugs.
Alexander Perez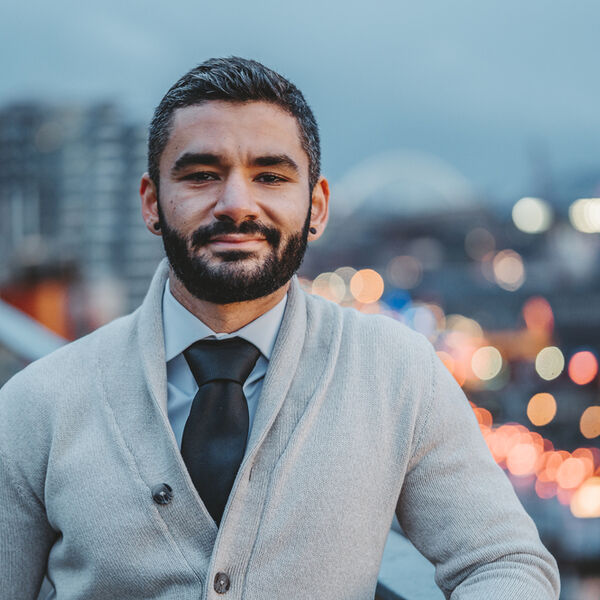 Alexander Perez, MPH currently serves as a Pediatric VL Surge Consultant for USAID's Office of HIV/AIDS within the Bureau of Global Health, where he supports retention and viral load suppression activities for children and adolescents across PEPFAR priority countries. Before joining USAID, Alex worked as a Manager at NASTAD, where he supported the development and implementation of activities related to the HRSA SPNS project on Evidence-Informed Approaches to Improving Health Outcomes for People Living with HIV through NASTAD's Center for Innovation and Engagement on the Health Equity team and strengthening of case-based surveillance systems and data to care activities across Central America through NASTAD's Global Program. Prior to NASTAD, Alex coordinated an NIH-funded multi-site maternal and child health study in Cape Town, South Africa, where he was responsible for oversight of data collection, data analysis, and study operations. Alex is a strong advocate for ensuring that health equity remains at the forefront of public health efforts and works to prioritize human-centered approaches across research and practice. Alex holds an MPH in Epidemiology from the University of Cape Town and a BA in Psychology from the University of Miami. 
Amy Patel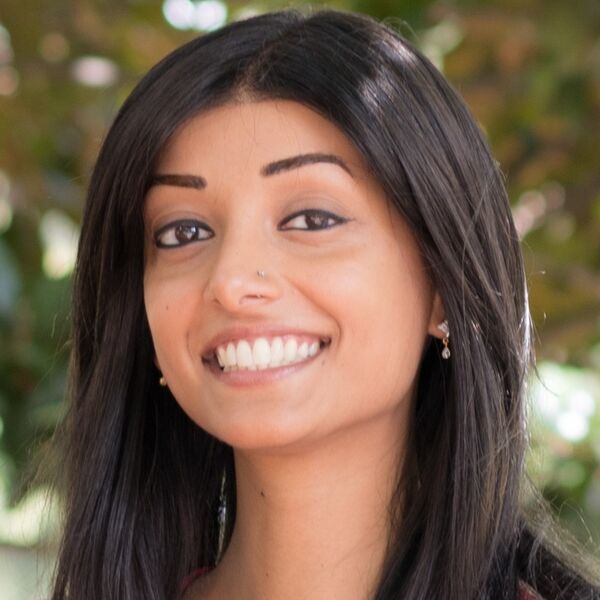 Amy Patel, MPH, is an Overdose Prevention Program Manager at the North Carolina Division of Public Health (NC DPH), where she leads and manages the overdose prevention-related grants and contract work for the Injury and Violence Prevention Branch. Her team-based work includes strategic planning, coordinating, and developing partnerships and technical assistance with local health departments, community-based programs, and healthcare organizations. She also serves as the co-chair for the NC DPH Chronic Disease and Injury Section's Health Equity Community of Practice. She received her education from the University of North Carolina at Chapel Hill. 
Charlene Rodriguez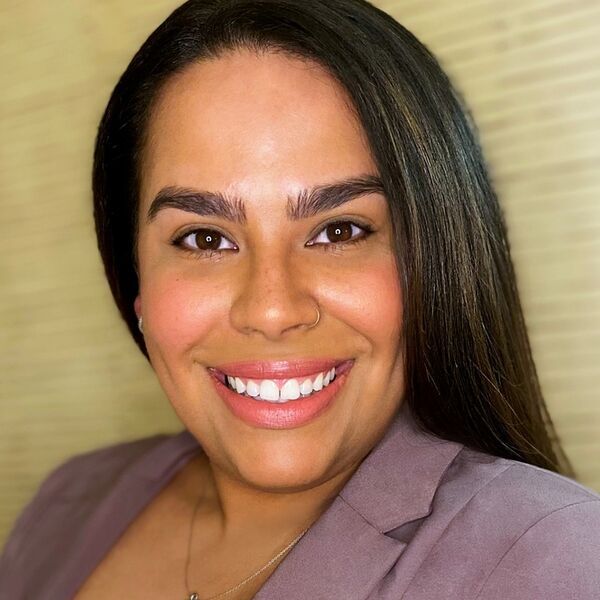 Charlene Rodriguez currently serves as the Health Program Coordinator for the Delaware Public Health HIV Surveillance and Medical Monitoring Project (MMP) grant programs.  She is responsible for activity coordination for the Perinatal HIV Exposure Reporting (PHER) program to ensure children born to mothers with HIV receive proper medical care before and after birth.  Charlene assists with Geocoding data and collaborates closely with HIV Prevention. She serves as the primary coordinator for activities related to HIV cluster detection and response in Delaware.  Additionally, she is the primary coordinator for all activities related to MMP, including participant recruitment, interviews, and medical record abstractions.  Previously, Charlene served as a data collector and data manager for DE MMP. She was also previously the lead HIV case investigator for Delaware HIV Surveillance. Charlene is one of few who have worked for two HIV Surveillance and MMP jurisdictions, having served as the New York State MARO (Metropolitan Area Regional Office) Surveillance supervisor and MMP Data Collector before returning to DE. Charlene continues to work towards Ending the HIV Epidemic and addressing health disparities through collaborative efforts. Charlene is a graduate of Delaware State University and has received a bachelor's degree in Public Health. 
Guillermo Ronquillo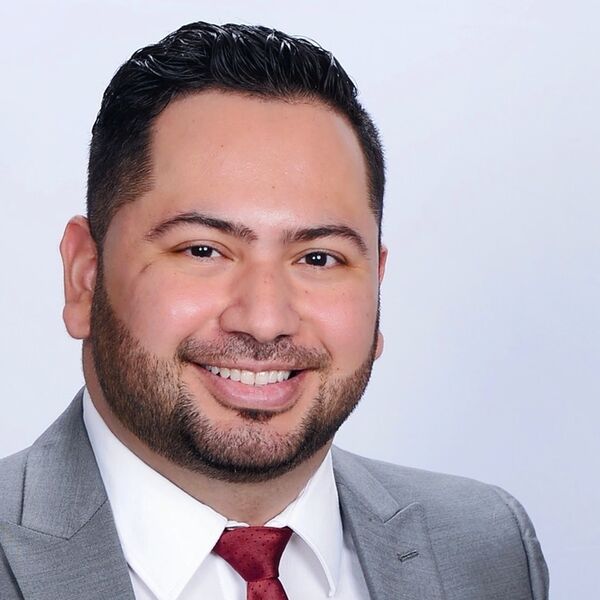 Guillermo Ronquillo is the Supervising Disease Intervention Specialist (DIS) at the Rhode Island Department of Health's Center for HIV, Viral Hepatitis, STDs, and Tuberculosis Epidemiology. He has been employed at RIDOH for 6.5 years, where he began his career as an entry-level DIS and learned the ins-and-outs of STD investigations. Now, as the Supervising DIS, Guillermo oversees all activities related to HIV and STD partner services, HIV Return to Care, and HIV Surveillance, including a team of dedicated DIS Staff. In this role, he serves as the team expert on all things related to STD investigations and HIV Surveillance, including interfacing with providers and engaging with external partners on collaborative prevention activities. He obtained his undergraduate degree in Health Policy and Management from Providence College. 
Javontae Williams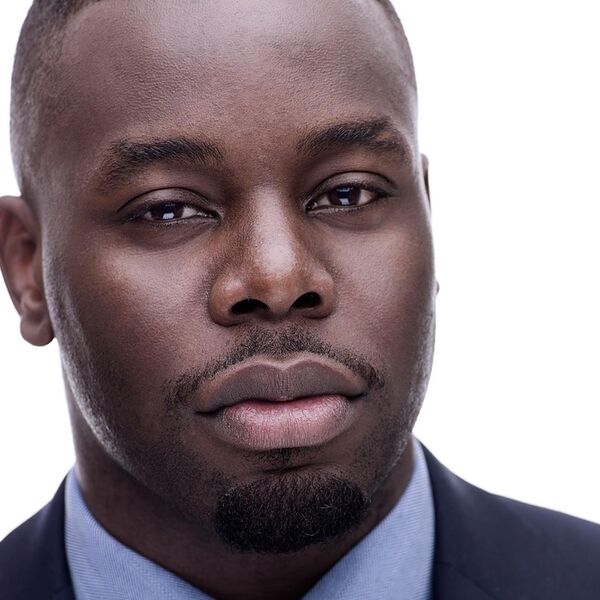 Javontae Williams, MPH, is a nurse, academic lecturer, and public health advocate. He currently leads HIV prevention services coordination for the Philadelphia Department of Public Health. He also serves as Chair for the LGBTQ Health Caucus of the American Public Health Association. 
Jonathan Albright Williams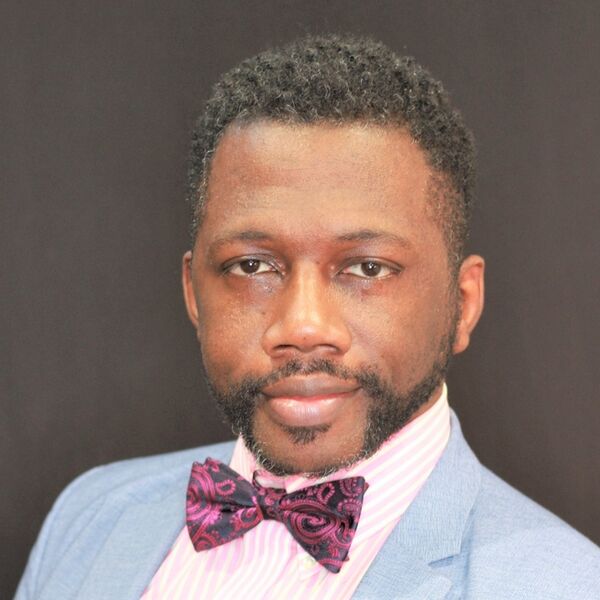 Jonathan Albright Williams currently works as Grants Manager in the Virginia Ryan White Part B (RWHAPB) Program at the Virginia Department of Health (VDH). Mr. Albright Williams, a Florida native, has been with the program since relocating to Virginia in 2014. He previously worked in the Virginia AIDS Drugs Assistance Program, where he served as an assistant data manager and was then promoted to be the Quality Management Specialist for the Clinical Quality Management Program. His roles in Virginia RWHAPB Program allowed him to work with various stakeholders in Virginia to improve the quality of care for people living with HIV in the commonwealth of Virginia. Before working in public health, Mr. Albright Williams worked as a youth program coordinator at a group home for boys with mental and behavioral challenges. He is also a self-taught musician and currently serves on the board of three non-profit organizations in the Richmond community and holds various positions of service. Mr. Albright Williams received a Bachelor's Degree in Business Supervision and Management from Daytona State University in Daytona Beach, Florida, his hometown, and currently resides in Richmond with his husband and their beloved dog. 
Kiara Dale-Adenola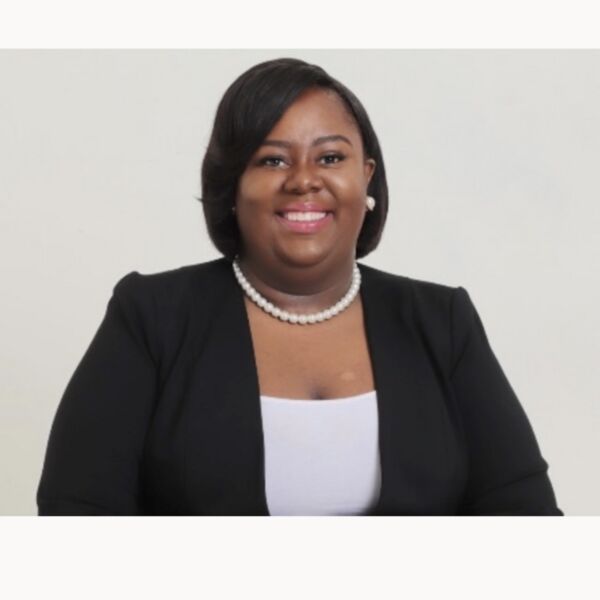 Kiara Dale-Adenola, MPH, currently serves as the Statewide Community Mobilization Coordinator for the Florida Department of Health in Tallahassee, FL. In her current role, she provides guidance and assistance to local county health departments and community-based organizations regarding HIV prevention and community engagement. She is also the lead for developing community engagement strategies and programs to mobilize communities around HIV prevention issues and serves as the lead for the Business Responds to AIDS (BRTA), and Faith Responds to AIDS (FRTA) projects. Kiara also monitors and evaluates community mobilization and engagement programs, practices, and initiatives to ensure quality and effectiveness. Kiara started her public health career in 2017 as the Prevention, Training, and Early Intervention Consultant for the Leon County Health Department and eventually transitioned into the role of the Regional Minority HIV/AIDS Coordinator. She obtained a Master of Public Health degree in 2017 from the Institute of Public Health at Florida A&M University. Kiara is the founding Chairwoman of the Black Treatment Advocates Network (BTAN) of Big Bend and has held this position since the chapter's inception in 2018. BTAN of Big Bend is a local network of HIV/AIDS stakeholders, including providers, community members, leaders, educators, and people living with HIV/AIDS, who mobilize Black communities in eight counties in North Florida to confront HIV/AIDS. Kiara's future goals are to further her education by obtaining a Doctorate in Nursing Practice and opening her own community health clinic. She is a proud member of Alpha Kappa Alpha Sorority, Incorporated. 
Lorlette Moir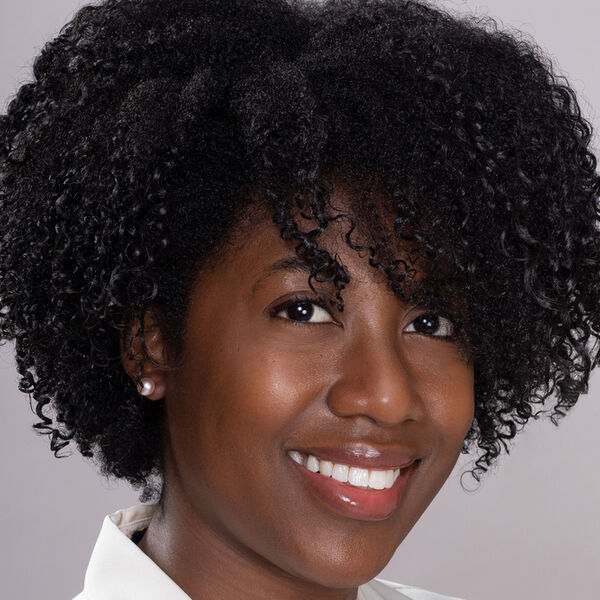 Lorlette Moir, MPH, serves as the Infectious Disease Prevention Services Manager for the New Hampshire Department of Health & Human Services, where she is primarily responsible for the development and implementation of programmatic goals and objectives related to STD/HIV/TB prevention strategies and the effective delivery of services. This work entails contract development and management, quality assurance as well as grant writing. Lorlette works closely with local partners, including community-based organizations, medical providers, and city health departments, to ensure a focus on equity. 
Matt Willis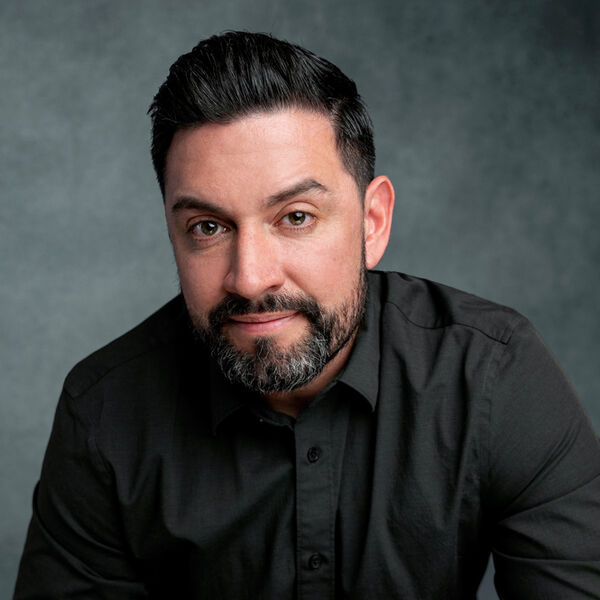 Matt Willis is the HIV/STD Program Coordinator and Interim Chief of High Impact Prevention at the California Department of Public Health, Office of AIDS (OA), and a State Co-Chair of the California Planning Group. In his 15-year long career at OA, he has developed a strong programmatic and historical knowledge and understanding of both California's HIV Care and Prevention Programs. In his position, he works to challenge the status quo through innovative ideas to create a culture of change both within OA and in the community while always advocating for people who are underrepresented and underserved. He has led the development of programs that specifically focus on communities of color. Matt co-wrote Project Empowerment, which recognizes the strength and resilience of Black/African American and Latinx communities and aims to build up and empower these communities that have been underserved by existing health care systems. This program supports the strategic planning and implementation of innovative and culturally responsive programs that reduce health and racial inequities, HIV-related stigma, medical mistrust, and barriers to HIV prevention, care, and treatment services. Matt is also a co-chair on the CDPH-OA Racial Health Equity Committee with a goal to improve structures, policies, and practices that support racial and health equity. His overall goal is to continue to advocate for and address the needs of those who are disproportionately affected by HIV while eliminating health disparities and to always lead with the intent to fight for social justice and change. 
Milanes Morejon, MPH received her BA in Latin American Studies and Sociology from Smith College and her MPH in Epidemiology and Biostatistics from Boston University. She is a Senior Manager on the Health Equity team at NASTAD, where she supports the HRSA SPNS project on Evidence-Informed Approaches to Improving Health Outcomes for People Living with HIV. Through this project, Milanes oversees program evaluation and pilot replication efforts. She also develops resources for the Center for Innovation and Engagement and advances health equity initiatives across the organization. Prior to NASTAD, she served as a Bill Emerson Hunger Fellow through the Congressional Hunger Center, providing programmatic assistance to economic and racial equity initiatives at various non-profit organizations. 
Preston Nguyễn Tang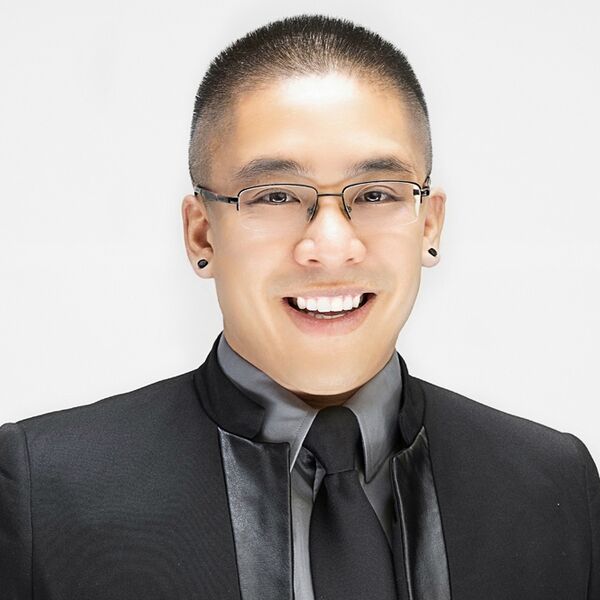 Preston Nguyễn Tang, MPH, is currently the HIV Prevention Coordinator and Data Analyst for the State of Nevada, Division of Public and Behavioral Health. Mr. Tang received his Master of Public Health (MPH) from the University of Nevada, Reno (UNR). While attending UNR, Mr. Tang focused on raising awareness of the diminishing resources facing the public health community. Additionally, Mr. Tang became a national presenter on the intersection of HIV, substance use/abuse, the Epidemic in Nevada, and more. Before attending UNR, Mr. Tang obtained his Bachelor of Arts in Social Work from San Diego State University. Currently, Mr. Tang serves to evaluate and enhance approaches to HIV prevention and treatment throughout the State of Nevada with the state's Division of Public and Behavioral Health. Currently, Mr. Tang's efforts focus on improving HIV data analytics in compliance with the Centers for Disease Control and increasing policy advocacy and grant funding dedicated to improving the lives of those living with HIV. Additionally, Mr. Tang is a founding member of the Southern Nevada Asian Pacific Islander Queer Society (SNAPIQS), a community group dedicated to breaking down the barriers for LGBTQIA+ of Asian, Pacific Islander, and Desi American descent. When Mr. Tang is not focusing efforts on HIV Prevention and Treatment, he participates in community events dedicated to improving the physical health of the community and charitable causes. As a Certified Dance Fitness Instructor, Mr. Tang brings awareness to social issues facing members of the Las Vegas community. Through chairing community events, Mr. Tang has continued to promote awareness of causes throughout Southern Nevada. 
Renee De La Fuente
Renee De La Fuente is an HIV Prevention and Routine Testing Consultant with the Texas Department of State Health Services (DSHS).  In this role, Renee provides monitoring technical assistance to HIV prevention programs throughout Texas.  Additionally, Renee serves on a Health Equity Workgroup at DSHS.  Prior to working at DSHS, Renee was a Disease Intervention Specialist and conducted public health follow-up activities.  Renee began her career in the HIV prevention field in 1993 and has been an outreach worker, prevention educator, HIV tester and a trainer in organizational and staff development.  Renee has a BA in Organizational Communication. 
Shakia Jackson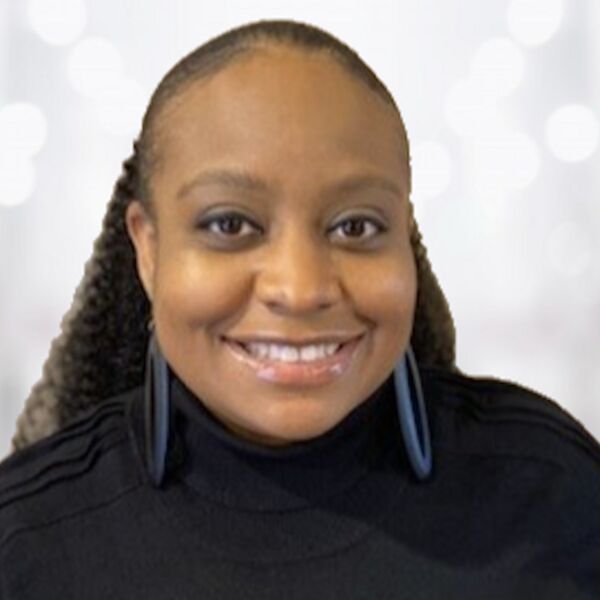 Shakia Jackson currently works at the Office of Health Equity and HIV Elimination at the Arkansas Department of Health with minority populations to raise awareness about maternal and child health issues across a broad spectrum of chronic and infectious diseases. Shakia has developed programs that are inclusive of women of color (particularly Black women) to educate and provide support for breastfeeding, prenatal and postnatal care, as well as doula services and HIV prevention interventions. Shakia Jackson has an undergraduate degree in Criminal Justice from the University of Arkansas for Medical Science and a graduate degree in Teaching and Education from Webster University. Shakia is a founding member of Ujima Maternity Network, Inc., which is Arkansas' first and only all-Black network of birth workers and advocates. Shakia has dedicated her life's work to helping women, infants, and children, reducing disparities, and creating equitable environments.  
Tracy Gordon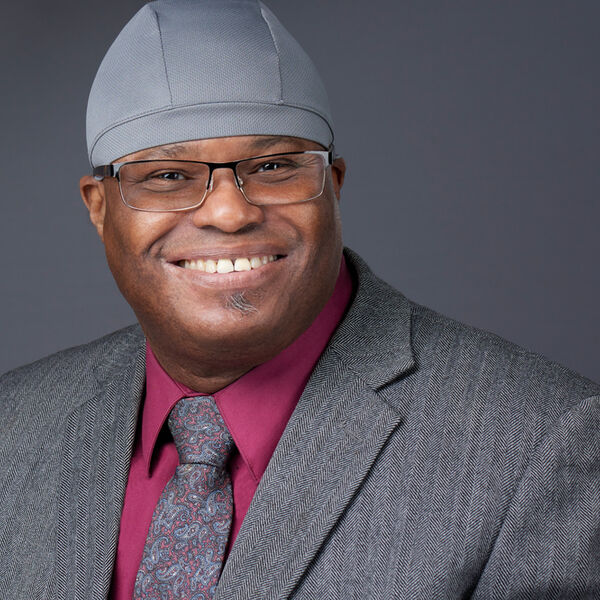 Tracy Gordon has been the Syringe Service Coordinator for the New Mexico Department of Health since 2019. He's been in the public health, substance use disorder, and homeless services field for the past ten years. Upon moving to New Mexico after living in New York most of his life, he assisted underserved, overlooked, and disenfranchised populations with substance use disorder, homelessness, and mental health issues. He has worked with various community-based and privately-owned organizations in New York, including Daytop Village and Bowery Residents Committee. Upon arriving in New Mexico, he worked for Albuquerque Health Care for the Homeless as an Engagement Specialist, connecting clients to much-needed social services, medical treatment, and housing resources. He later joined the Harm Reduction program for AHCH, providing syringe services and Narcan (Naloxone) training both on campus and mobile outreach. Since becoming Syringe Service Coordinator, he's worked to implement Mail-order Syringe Services and video Harm Reduction trainings. He's very passionate, dedicated and committed to providing the very best services available for all syringe service program participants. 
Tony Brown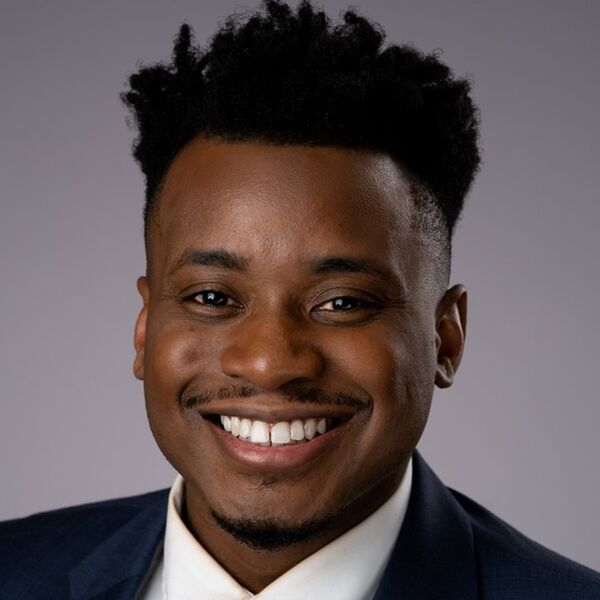 Tony Brown, MPH, is an innovative, experienced, and motivated program manager, researcher, and advocate. Currently, he serves as the Prevention Planning and Evaluation Coordinator in the STD/HIV & Viral Hepatitis Division at South Carolina Department of Health and Environmental Control. He came to the department from a non-profit organization in Columbia, South Carolina, tasked with providing HIV/STI prevention through community outreach and education. Tony is a doctoral candidate at the University of South Carolina in Health Services, Policy, and Management, focusing on Medicaid utilization and health outcomes of people living with HIV as well as health equity. He has a specialization in program evaluation and development, organizational management, and data management at the federal and state level and in non-profit settings. He has spent over 13 years working to increase the visibility and active involvement of People of Color and individuals of the LGBTQ+ community in programs geared to support them. He has been featured in national HIV advocacy programs such as Greater than AIDS and Start Talking. Stop HIV. Tony has a passion for ensuring the equitable distribution of healthcare services and health education, as well as advocating for racial and gender equity.