Persons of color working in health departments and government agencies face myriad challenges as it pertains to job advancement, leadership development, and growth opportunities in these institutions. NASTAD recognizes the need to be able to increase the capacity of emerging leaders in health departments and seeks to equip them with skills, mentors, and introspection that will help them advance in their varied personal career trajectories. MLP will serve as a safe space rooted in social justice for health department staff of color to engage in critical conversations about skills necessary for job advancement, institutional barriers, managing emotions and burnout, racial- and gender-based microaggressions, triggers, staff and project management, communication and more.  Over the course of 10 months, MLP participants will hone and develop hard and soft skills that will assist them as they matriculate through a career in public health.
Adrinda C. Carter, Alabama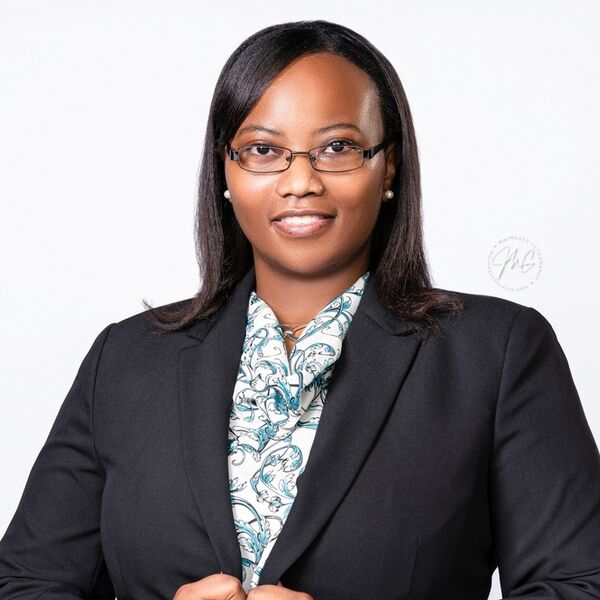 Adrinda C. Carter has been employed with the Alabama Department of Public Health (ADPH) in Montgomery for 9.5 years. June 2019, she transferred to the Office of HIV Prevention and Care (OHPC) to assume the position of Program Integration Manager. Effective October 1, 2020, she was promoted to Acting Ending the HIV Epidemic (EHE) Director. In this position, her responsibilities include but are not limited to reporting grant activities for both the CDC and HRSA EHE cooperative agreements; developing and disseminating requests for proposals; awarding funds to sub-recipients; coordinating the state plan; and mapping a state HIV strategy to end the epidemic. Prior to becoming employed with OHPC, she was the director of the Rape Prevention and Education Program for ADPH. Originally from Georgia, Adrinda received her bachelor's degree in Biology/Pre-Medicine from the Fort Valley State University. At Fort Valley State University, Adrinda was also initiated into Delta Sigma Theta Sorority, Incorporated. She also has a Master's in Public Health from Walden University. 
Arlis Jenkins, Arizona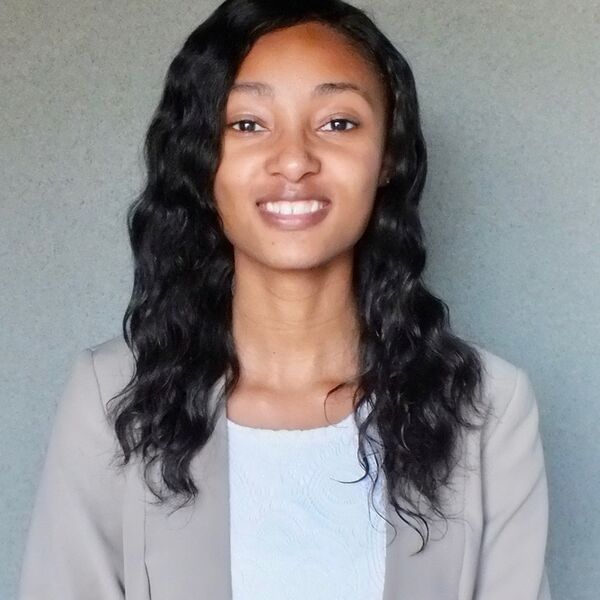 Arlis Jenkins is the Viral Hepatitis Coordinator at Arizona Department of Health Services. As a program coordinator, her work involves specialized knowledge of state and local jurisdictions, public health, social justice, social determinants of health, health equity, and harm reduction services including drug user health and sex positivity. She is tasked with hepatitis C elimination planning and strategy implementation, a collaborative project that involves statewide community engagement and the formation of strategic partnerships to increase access to quality hepatitis C prevention and care services for all Arizonans. Previously, she served as a program coordinator for a hepatitis C screening program at a community-based hospital care system where she gained experience in data management, quality improvement and strategic planning. Her ultimate goal is to amplify community voices and increase capacity and innovation surrounding how people access healthcare to ensure equitable opportunities for health and wellness for all. Arlis holds a B.A. in global health and an MPH with a focus on health services administration.  
Ayiasha Pratt, New Jersey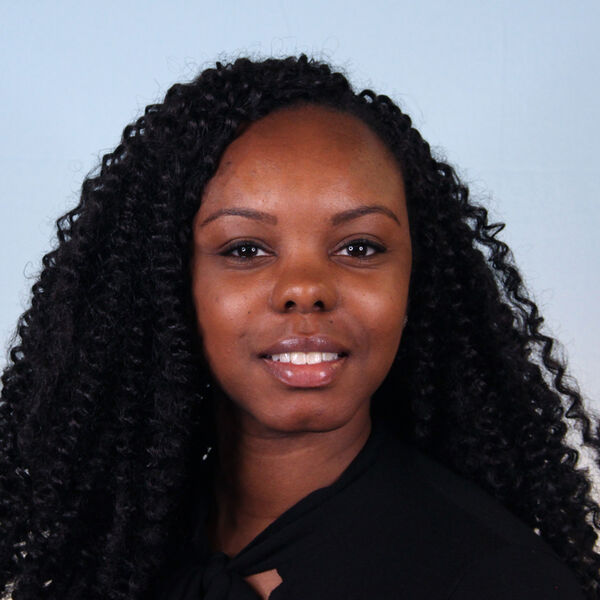 Ayiasha Pratt is a Surveillance Specialist/ Public Health Representative specializing in Perinatal and Adult Hepatitis B for the New Jersey Department of Health's Vaccine Preventable Disease Program. She has held this position for 3 years, and was an organizer/co-host for NJ's first ever Hepatitis B Elimination Plan Conference, which helped to create plans of action directed toward eliminating Hepatitis, in general, and addressing disparities that prevent the decline in disease statistics. Her interest in Public Health started at the age of 16 with an internship at The University Hospital- Public Health Research Institute, which is located in Newark, NJ. After college, she spent 8 years as a Microbiologist before deciding to transition into Epidemiology. Her ultimate career goal is to progress to the title of a Program Director for the NJDOH, and be able to help make both scientific and political decisions that will help to eliminate health disparities and achieve positive health goals, for the general population. 
Dan-Tam Phan-Hoang, Minnesota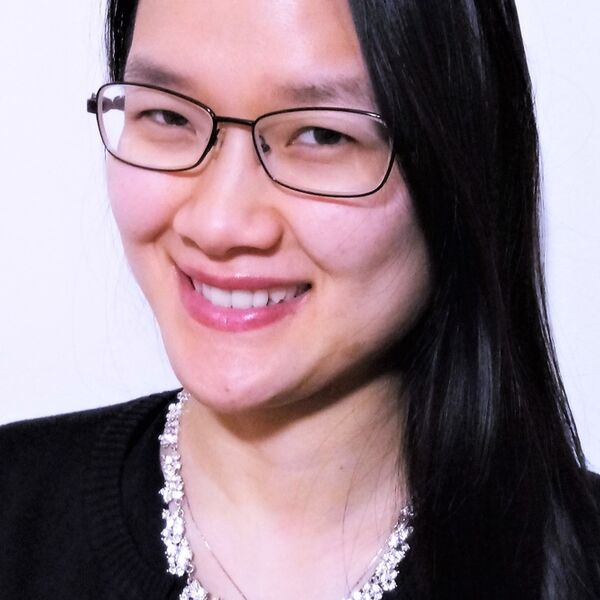 Dan-Tam Phan-Hoang joined the Minnesota Department of Health (MDH) as the Viral Hepatitis Prevention and Community Outreach Coordinator in 2019. She is passionate about alleviating health disparities and does so by increasing capacity for viral hepatitis prevention and treatment in Minnesota by building partnerships. She also helps develop culturally and linguistically appropriate resources to help prevent misinformation and breakdown stigmas. Prior to working at MDH she spent 5 years at Hepatitis B Initiative (HBI) providing free hepatitis B and C testing, education, and linkages to care for underserved communities in Washington, D.C., Virginia, Maryland and Minnesota. In 2017, her non-profit, HBI-Minnesota received the Hep B Champion Award from the CDC for building strong collaborations and establishing a successful hepatitis B outreach and prevention program for high-risk communities in the Twin Cities. Dan-Tam has a Master of Science from Georgetown University and a Bachelor of Science from the University of Minnesota-Twin Cities. 
Darnell Barrington, Southern AIDS Coalition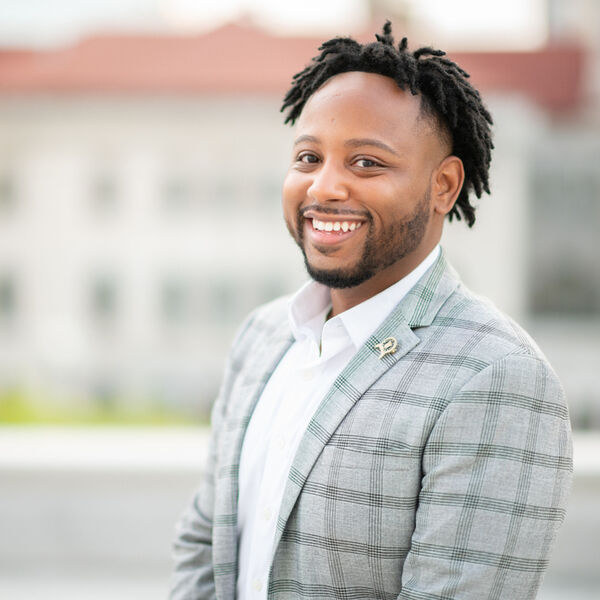 Darnell Barrington is the Director of Health Department Initiatives with the Southern AIDS Coalition. Darnell has several years of experience working directly in the health department setting at the Virginia Department of Health and providing support and technical assistance to health departments across the southern U.S. In his career, he has focused on applying health equity principles to projects that reframe existing systems of care. He has specific expertise in managing  collaborative models for HIV prevention/care, behavioral health, and social services for MSMOC at risk for or living with HIV, and developing initiatives that recruit, train, and mentor Black MSM to support their professional development and increase opportunities to enter into the HIV services workforce.  Darnell's lived experience has made him a staunch advocate for MSM and Trans women of color in all areas of their lives, and he is committed to doing this work with the hope of seeing improved health outcomes for the communities most impacted by HIV/AIDS. 
Fernando Mena-Carrasco, Maryland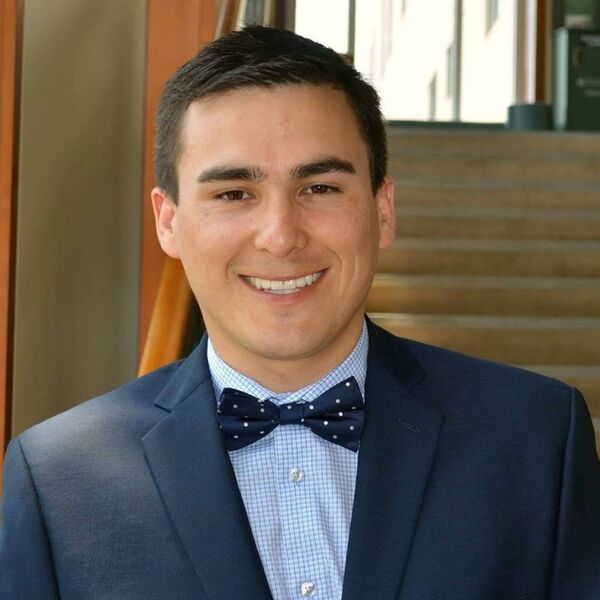 Fernando Mena-Carrasco, MSW, MSN, RN, Chief of the Center for HIV/STI Integration and Capacity, Maryland Department of Health. Prior to joining the Maryland Department of Health, Fernando served as a Clinical Nurse Care Manager for HIV+ individuals at the Comprehensive Care Practice at the Johns Hopkins School of Medicine. In this role, he led a community-based intervention delivered by a team of Community Health Workers who assertively engage individuals with limited English proficiency and/or co-occurring behavioral health disorders. Fernando is currently serving on the Greater Baltimore HIV Health Services Planning Council, where he functions as the Co-Chair of the Comprehensive Planning Committee and as a member of the Executive Committee.  Before moving to Baltimore with his husband, Sergio, Fernando worked to advance the interest of immigrants in multiple settings, ranging from those affected by HIV/AIDS to those struggling to enter health systems at primary and specialty medicine levels.  Fernando served as a Ryan White Case Manager and as a Clinic Manager of a primary care center for Latin American immigrants in the Saint Louis Metropolitan Area, where he further strengthened his understanding of the barriers faced by historically disadvantaged groups in the United States. Fernando received a Bachelor of Social Work from the University of Iowa School of Social Work, a Master of Social Work from the George Warren Brown School of Social Work at Washington University in St. Louis, a Bachelor of Science and a Master of Science in Nursing at the Johns Hopkins School of Nursing (Clinical Nurse Specialist in Adult Health). He is licensed as a Registered Nurse in the State of Maryland. 
Jelani Cheek, New York City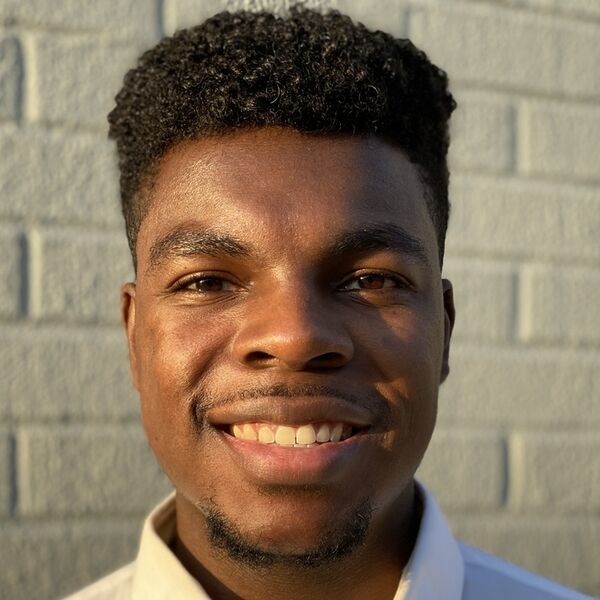 Jelani Cheek began his career as a public health professional nearly two years ago, moving from his hometown of Atlanta, Georgia to serve as the Ending the Epidemic Specialist at the New York City Department of Health and Mental Hygiene. In this role, he develops and refines data collection tools and analytic methods to identify priority populations, improve service delivery, and reduce health disparities among clients enrolled in two Ending the Epidemic funded programs targeting individuals at high-risk for HIV infection. Jelani's passion is to serve individuals who are marginalized, underserved, and overlooked to reduce the impact of HIV and improve quality of life. He earned his Bachelor of Science degree in Microbiology at the University of Georgia, and his Master of Public Health degree from Emory University. 
Joann Mucaria, North Carolina
Joann Mucaria is currently the HIV Care Program Coordinator for the North Carolina Department of Health and Human Services.  In this role, she monitors and provides technical assistance to Ryan White Part B funded providers throughout the state.  Prior to joining the HIV Care Program, Joann worked at the New York State Department of Health (NYSDOH) coordinating and conducting HIV/AIDS epidemiological surveillance.  Her career in HIV and public health started when she worked as a Prevention Counselor for a non-profit doing outreach, HIV/Hepatitis C testing and education. She is dedicated in addressing health inequities, disparities, and social determinants of health in diverse communities. Joann earned her Master of Public Health from Stony Brook University and her bachelor's degree in Anthropology from New York University. 
Juan Jesus Torres, New York State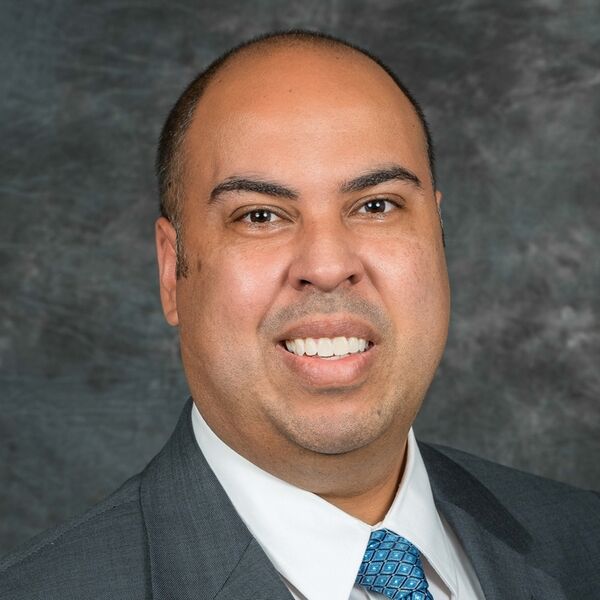 Juan Jesus Torres is a Disease Intervention Specialist with the New York State Department of Health, Western Regional Buffalo Office.  He is tasked with identifying and investigating cases involving STIs and HIV and ensuring that patients get necessary treatment, that partners are located and notified, and that basic essential services are provided.  Prior to this role, Mr. Torres worked with community-based agencies providing prevention case management services and directing a local HIV health promotion program, as a Certified Health Education Specialist, focused on the local Hispanic community.  The focus of his career has been to educate others and to give clients the tools they need so that they may be able to make decisions for their own care and for the health of their communities.  He obtained his undergraduate degree in Biology and Society from Cornell University and his Master of Public Health from the University at Buffalo. 
Kristin C. Quinn, Texas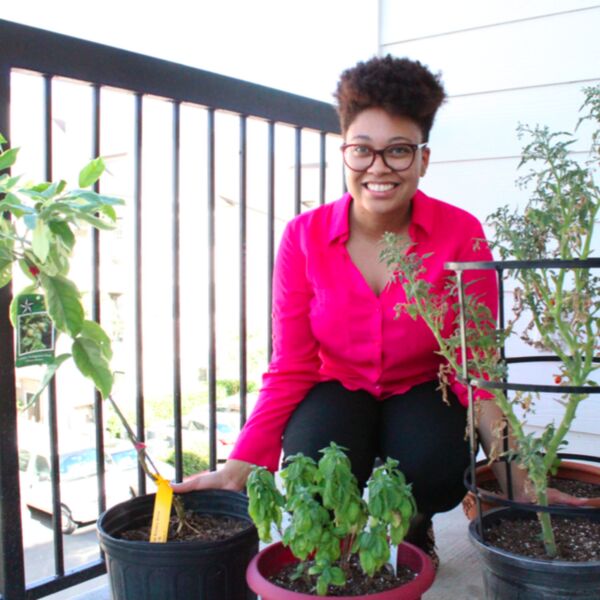 Kristin C. Quinn is a Prevention Consultant for the Texas Department of State Health Services (DSHS) within the HIV Prevention Group for two years. Kristin has been in the public health/HIV Prevention field for close to 6 years. Prior to her work at Texas DSHS, Kristin was providing, advocating and expanding HIV/STI testing services to the greater Austin Metropolitan area through the local health department. Kristin began her career working at an urban core hospital getting underserved folks connected to affordable care and increasing health equity in the hospital systems through a non-profit organization. Kristin completed her undergraduate degree at Spelman College in Psychology, and has a Master of Public Health from Saint Louis University in Behavioral Science and Health Education. 
Kyra Sanders, Michigan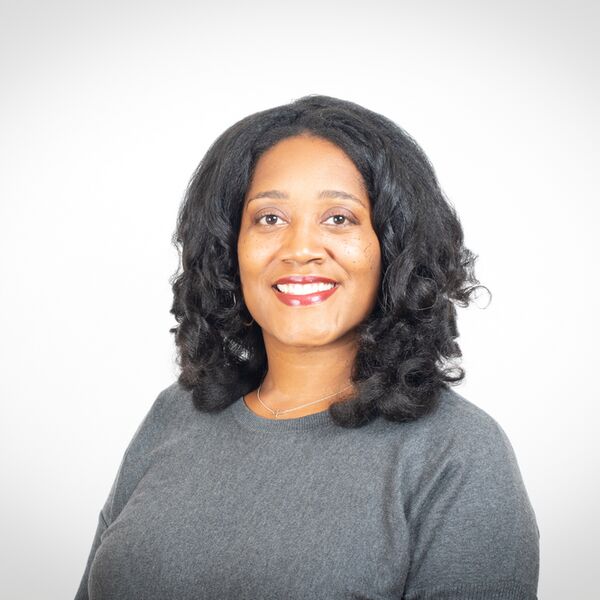 Kyra Sanders is the Community Planner for the Michigan Department of Health & Human Services. Since 2012, she has been a member of the HIV Prevention & Intervention Unit and has held several roles including Contract Monitor, Prevention Trainer and HIV Prevention Activities Coordinator. In 2000, Kyra began her work in the field of HIV prevention as an Americorps member volunteering in Washington, DC. She attended Eastern Michigan University, receiving a Bachelor of Science in Public Administration and a Master of Social Work degree. The field of Public Health is where she has found her life's work specifically Disease Prevention & Health Promotion. Kyra has a wealth of knowledge in health specific program development, community engagement, relationship building and is an excellent facilitator. 
Natalie N. Cooley, Louisiana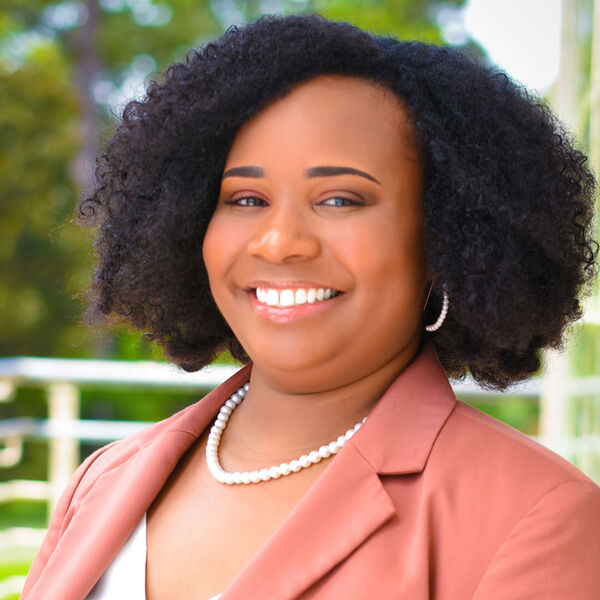 Natalie N. Cooley has a Bachelor's from Dillard University in New Orleans, Louisiana and a Master's from the University of Southern Mississippi. She is a Certified Health Education Specialist and a Certified Pharmacy Technician. Currently, Ms. Cooley works for the Louisiana Department of Health, Office of Public Health -STD/HIV/Hepatitis Program. She was recently promoted to the Community Mobilization Supervisor position and is truly elated about the opportunity to engage and serve the entire state of Louisiana and reach the underserved populations. Ms. Cooley volunteers as the Chairperson of the Health and Wellness Committee for the Re-Entry Alliance Coalition  for Baton Rouge which serves Formerly Incarcerated Individuals and the Chairperson for the Strategic Planning Committee for the Ryan White Advisory Council. Ms. Cooley enjoys volunteering with OMG (Outstanding Mature Girlz) organization and the Urban Congress on African American males.  Her passion is sexual health, adolescent health, and advocacy for the underserved communities. 
Nathan Santana, Connecticut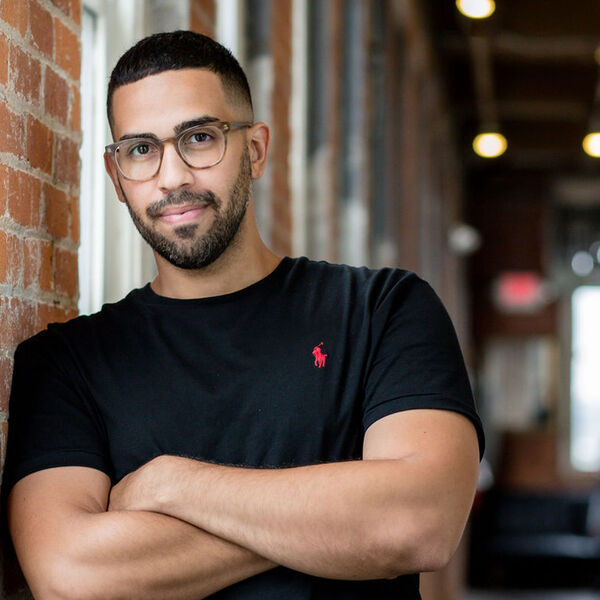 Nathan Santana is a Disease Intervention Specialist (DIS) serving the Connecticut Department of Public Health STD Control Program, where he aims to engage community stakeholders, build partnerships, and promote collaborative action to address health disparities. Nathan works in conducting epidemiological investigations seeking to contain the spread of sexually transmitted infections. Additionally, Nathan works to facilitate re-entry into the HIV care continuum for individuals who have fallen out of care. Nathan earned his Master's Degree in Public Health at Southern Connecticut State University. 
Nikki West, Tennessee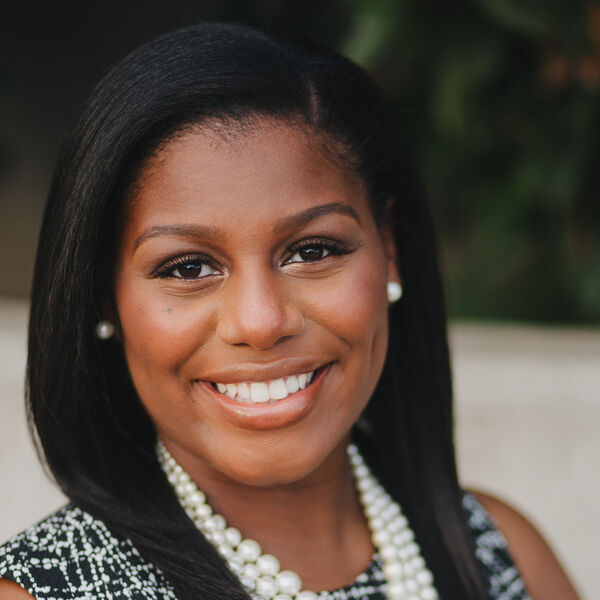 Nikki West is the Oral Health Services Program Director and Consortia Coordinator for the Ryan White Part B Program at the Tennessee Department of Health. Nikki is responsible for developing and centralizing a new statewide oral health program for people living with HIV/AIDS in Tennessee. As the consortia coordinator, she works directly with the lead agency to provide technical assistance and monitoring of challenges, successes, budgets, and plans for future implementation of Ryan White services through subcontractors. Prior to joining the Ryan White Part B Program, she worked with infant mortality reduction initiatives with the State of Tennessee. Nikki holds a Master of Science in Public Health from Meharry Medical College and Bachelor of Science in Sociology from Middle Tennessee State University. She advocates for disparate communities to have accessible and quality healthcare. Nikki continues to be a voice in the community promoting health equity and reducing HIV- related stigma. 
Ricardo Wynn, Wisconsin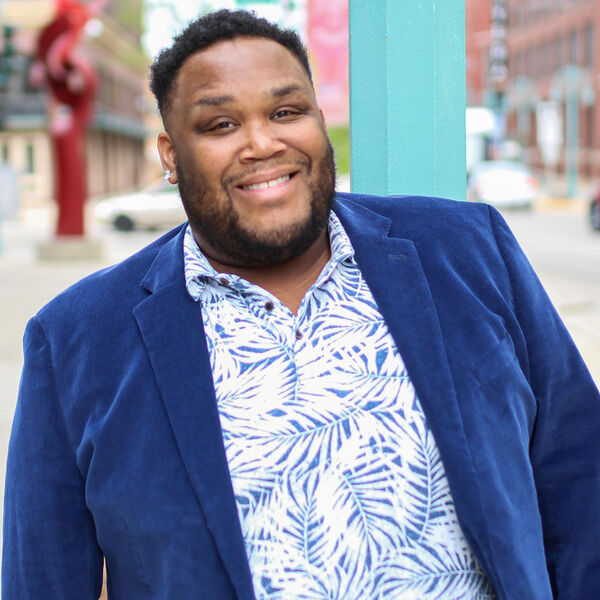 Ricardo Wynn currently serves as the HIV Capacity Building Coordinator for the Wisconsin Department of Health Services, HIV Program in partnership with the Mobilizing Action Toward Community Health (MATCH) Group at the University of Wisconsin-Madison Population Health Institute. In his role, he implements and oversees capacity building initiatives to help build leadership amongst LGBTQ communities of color in Milwaukee, Wisconsin. Ricardo is also responsible for providing support and technical assistance to agencies combating the HIV epidemic in southern Wisconsin. He has a strong passion for and experience in engaging and mobilizing marginalized communities around creative and strategic community-based solutions. Ricardo started his HIV advocacy to ensure that people of color and other Black Same Gender Loving (SGL) men who are disproportionately affected by HIV could see other SGL men like themselves thriving and climbing the latter of success in the field of public health. Since 2010, Ricardo has served in an advisory capacity on several local community-based organization initiatives throughout the state of Wisconsin and continues do so from time to time. Prior to his work with the Wisconsin HIV Program, Ricardo served as a State Ambassador with the Statewide Action Planning Group in Wisconsin which is responsible for identifying and cultivating community-focused and generated solutions to the HIV epidemic in Wisconsin.  In addition, Ricardo is a proud alumnus of the University of Wisconsin-Parkside, where he earned a Bachelor of Arts in organizational communication and a certificate in leadership. Ricardo received his master's degree in Public Administration from Capella University. 
Tangee Summers, South Carolina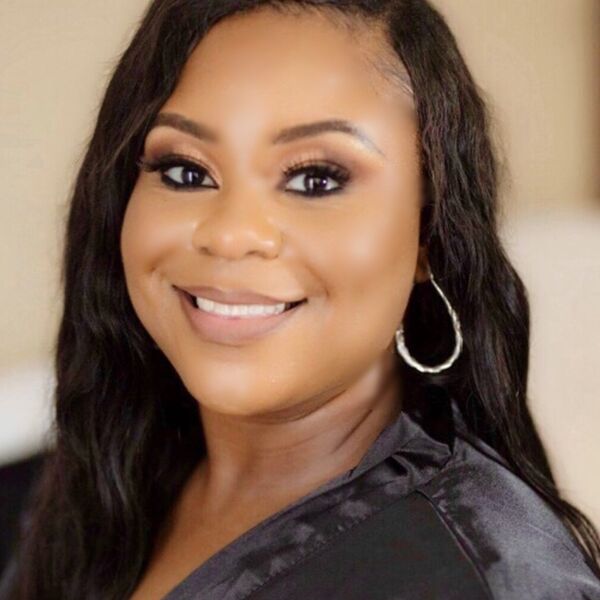 Tangee Summers has over 10 years of Public Health experience. She is currently the Ryan White & HOPWA Program Service Manager with the South Carolina Department of Health and Environmental Control's STD, HIV & Viral Hepatitis Division. Prior to her joining the STD & HIV Division she was a Program Evaluator for the Diabetes and Heart Disease Prevention Program. Tangee has a Doctorate in Public Health, her dissertation focused on African American Masculinity and Its Influence on Hypertension-Related Behaviors. She has a Masters in Public Health and Bachelor's in Science. As the Program Service Manager, she is responsible for overseeing Ryan White Services, including the NHAS initiatives for Outreach, Traditional Case Management, Specialized Medical Case Management, Clinical Quality Management, and Reporting, etc. 
Terrainia Harris, Oklahoma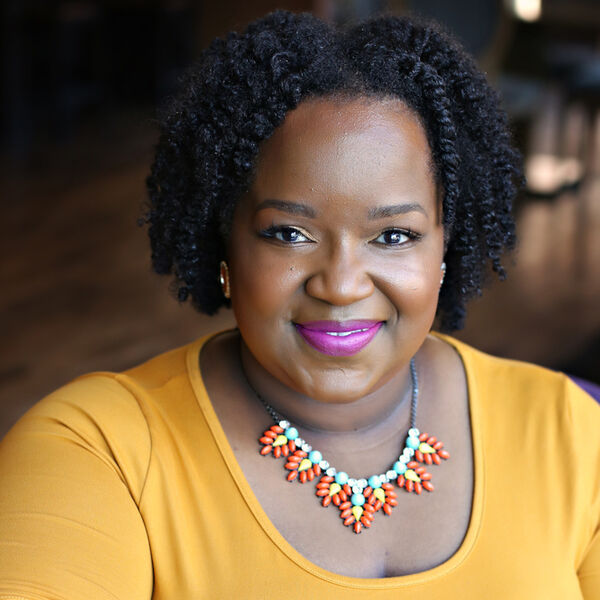 Terrainia Harris, MPH, is a graduate of Langston University and holds a Master's in Public Health from the University of Oklahoma.  She has a successful career with the Sexual Health and Harm Reduction Service at the Oklahoma State Department of Health.  Terrainia's passion for HIV and public health began as a student at Langton University, where she implemented HIV and STI awareness days on campus and eventually became a member of the inaugural HIV/STI peer mentor program.  After graduation, she began working for RAIN Oklahoma, a local community-based organization, as HIV/STI Prevention Coordinator, where she educated the public as well as trained peer educators.  During her career at the Oklahoma State Department of Health, she has served as the epidemiologist for HIV Incidence Surveillance, the HIV/STD Prevention Quality Assurance and Analysis Manager, the Administrative Programs Manager for the Division of HIV, STI, and Viral Hepatitis Surveillance and Analysis, and now, the Interim Service Director of the Sexual Health and Harm Reduction Service.  In her spare time, she has served as board member of the AIDS Walk of Oklahoma City, where she also held the office of Vice President for two years.  She has also been an active member of the following organizations:  Oklahoma Public Health Association (Epidemiology/Laboratory Vice-Chair), HIV/AIDS Community Awareness Project Coalition (Secretary), American Heart Association (Ambassador), American Red Cross (HIV Volunteer), Office of Minority Health 'A Healthy Baby Begin with You' Community Baby Showers, Tau Beta Sigma Honorary Band Sorority, Delta Sigma Theta Sorority, Inc. Oklahoma City Alumnae Chapter.