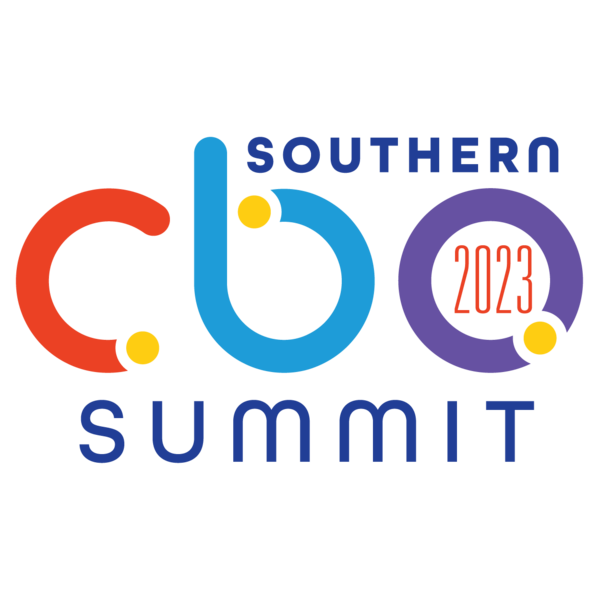 The Southern CBO Summit (SCS) is a learning collaborative comprised of HIV prevention workforce leaders who are working at community-based organizations (CBO) in the southern United States. The 2023 SCS was held on January 9-11, 2023 at the Hyatt Centric Las Olas in Fort Lauderdale, Florida. This summit brought together more than 50 community leaders for a multi-day event to focus on leadership development. The goal of the summit was to share best practices, refine leadership approaches, and promote innovative solutions for the implementation of high-impact HIV prevention strategies.
Learning Objectives
After this attending this summit, participants were able to:
Identify key leadership approaches for HIV prevention staff in Southern Community-Based Organizations by leveraging peer-to-peer expertise from across the entire region.
Leverage principles of health equity, storytelling, policy, and stigma reduction to grow community impact and develop programmatic priorities.
Build on existing opportunities for growth, navigate gaps in success, and scale-up strategies for more effective delivery of HIV prevention services in the South.
What has resiliency looked like for you and your community?
Our Story
During a key plenary session titled Our Story, Vrushabh Shah, Senior Manager of Digital Content & Leadership Development at NASTAD, highlighted the power of centering queer stories and fighting for joy in our communities as a vehicle to end the epidemics. The core focus of this session was on using the art of storytelling as a tool to advance HIV prevention programs and demonstrated how participants may leverage community engagement to build stronger CBOs and sustainable programs. 
The plenary showcased the stories of three powerful leaders of color in the South who are working day in and day out to improve the lives of countless individuals and give voice to the voiceless. Through their lives and experiences, members of the audience were given the tools, best practices, and lessons that will reshape how communities across the South can end the epidemic.
Overall, participants gained comprehensive insights into where storytelling plays a role in community care and service delivery, and how community voices can be the champions CBOs lean on to meet the needs of key populations. Meet the Featured Leaders of Our Story...
Daniel J. Downer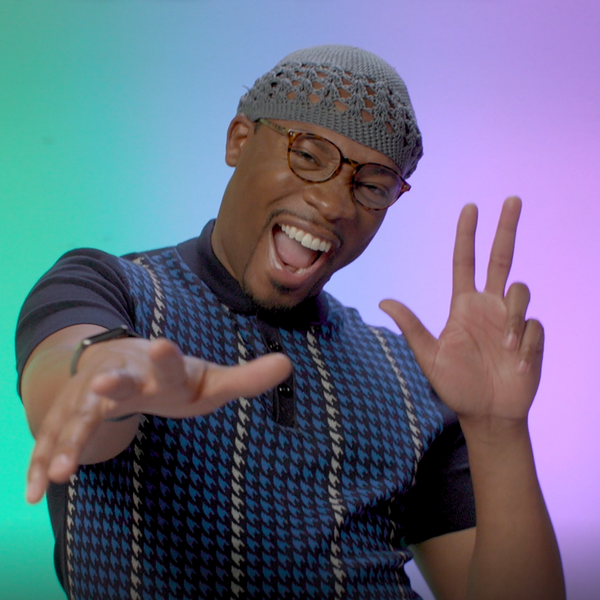 Daniel J. Downer (he/him/his) is a community activist with a long history of advocating for Black and Brown, LGBTQ+, racial, and social movements in Central Florida. For the past decade, Daniel has combined his lived experience with his educational and professional expertise to create movements in Central Florida addressing diversity and inclusion, and health equity.
Daniel is the Executive Director of The Bros in Convo Initiative, a Black Queer-led community organization in Orlando educating and empowering gay and queer individuals of color through comprehensive health education, linkage, and peer support. He also is a Diversity, Equity, and Inclusion (DEI) Consultant at The Equality Institute,  a boutique DEI firm providing relevant, impactful, and comprehensive solutions to organizations to help build and strengthen their strategy to infuse diversity and inclusion into the culture, enhancing outcomes for everyone.
Mulan Montrese Williams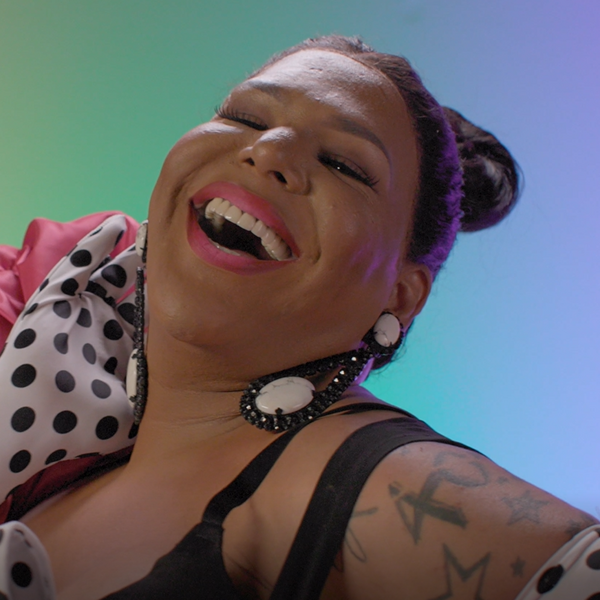 Mulan Montrese Williams (she/her/hers), an advocate based in Orlando, Florida, identifies as a powerful black trans woman. She serves as community outreach coordinator at Miracle of Love Inc., an organization dedicated to providing "comprehensive, multicultural HIV/AIDS care, education and prevention services that are effective and responsive to the Central Florida communities." Mulan also serves as the director of Divas in Dialogue, a trans organization that offers a support group as well as life skills courses for trans women of color.
Before joining the staff at Miracle of Love, Mulan volunteered for the group by providing outreach on the streets and in clubs. As a former sex worker, she understands what her community needs. She provides HIV testing, linkage to care, hormone therapy, mental health, Prep, and now housing. Along with that, she opens her home as a safe haven for trans sex workers, offering them condoms, bottled water, clothes, and emotional support.
Gabriella Rodriguez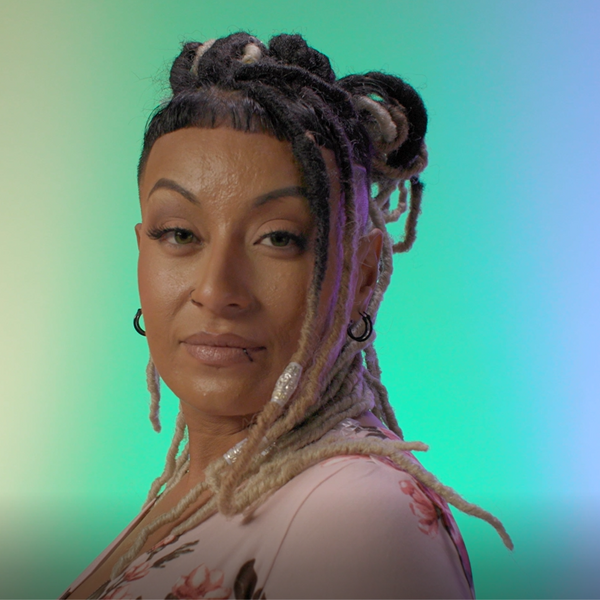 Gabriella Rodriguez (she/her/ella) is a dedicated HIV advocate whose work aims at eliminating the stigma and raising awareness to those in the community through education and empowerment. She presently serves as a member of the Orlando EMA health services planning council to which addresses the prevention, care and treatment of those in the local community. Gabriella education is in the areas of social work and non-profit management from the University of Central Florida. Gabriella's goals are to continue advocacy work and become a licensed clinical social worker and in the future developing a nonprofit organization geared towards the Latinx LGBTQ+ community in Osceola county.
The plenary sessions were really exciting and informative! There were lots of new partnerships we were able to develop from the sessions.
Experience the Summit with Southern Steep
Listen to Reflections from the 2023 Southern CBO Summit
In this special episode of the Southern Steep: Brewing Stronger Community podcast, Nicole, and Isaiah speak with attendees of NASTAD's first-ever Southern CBO Summit, which took place in Ft. Lauderdale, Florida, in January. This dynamic episode features  Dexter Davis (LGBT Life Center), E. Lee Dyer IV (BONDS), Dean Edwards (PALSS), & Malcolm Reid (THRIVESS), summit attendees from four impactful community-based organizations in the South, covering Virginia, South Carolina, and Georgia. Learn more about their organizations, what leadership means to them, and what they took away from participating in the 2023 inaugural Southern CBO summit.
Learn even more about the work Dexter, Malcolm, Dean, and Lee are doing by visiting their organization's website listed below.
Having the opportunity to network with other CBOs was really productive, especially amongst those providing HIV prevention services.
The hosts put on a great program that gave the audience a plethora of topic and content areas that our communities could really benefit from!
This workshop was designed for CBO HIV prevention program staff. Moreover, the workshop was open ONLY to participants from CDC directly-funded CBOs in the Southern CBA region of the U.S (including Alabama, Arkansas, Baltimore, District of Columbia, Delaware, Florida, Georgia, Houston, Kentucky, Louisiana, Maryland, Mississippi, North Carolina, Oklahoma, South Carolina, Tennessee, Texas, Virginia, and West Virginia).