Program Overview
The Racial Equity Collaborative for Drug User Health (The Collaborative) is a pilot program developed by NASTAD. The program intends to create a supportive space for fifteen cross-career stage and cross-sector Black, Indigenous, and other People of Color (BIPOC)* navigating the landscape of governmental, nonprofit, research, and philanthropic fields that support the health of people who use drugs. This cohort is supported by Reframe Health and Justice and Healing Equity United and the CDC through the National Harm Reduction TA Center. 
The Collaborative aims to build the capacity of individual participants as well as the network of practitioners  to effectively navigate predominantly white fields. A key goal of The Collaborative is to cultivate a sense of community among members as they encounter similar challenges in their respective contexts around the country. Providing a brave space for the collaborative members promotes an understanding of shared experience, connections, and mutual support for their varied and often challenging experiences.
The Collaborative comprises three elements: 10 sessions of programming to build skills and knowledge base, one-on-one mentorship with BIPOC harm reduction leaders to expand networks, and a grant to support a harm reduction project or professional development efforts.
Reframe Health and Justice Facilitators
Reframe Health and Justice, is a queer/trans people of color consulting collective working at the intersections of harm reduction, healing justice, and institutional re-envisioning.
Justice Rivera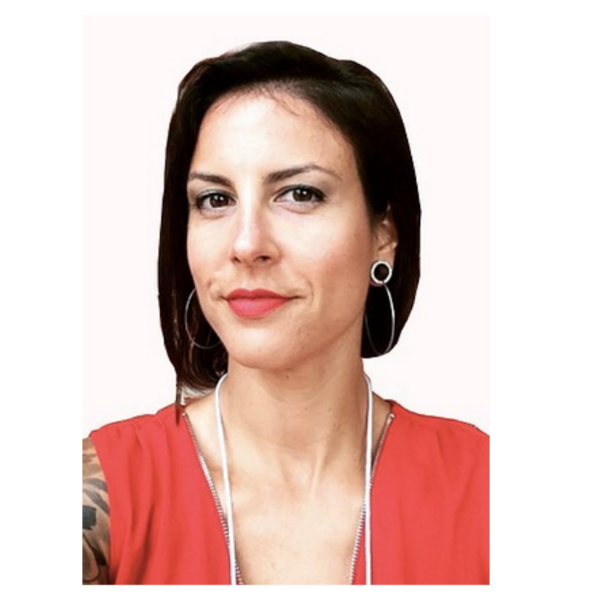 Justice Rivera (she/they) combines her personal and community organizing experiences with formal education to provide high quality customized support to health and justice systems.  Previously, Justice provided direct and in-direct services to people in the sex trade as Director of Outreach and Organizing at Prax(us) and people who use drugs as Development Director at the Harm Reduction Action Center in Denver, Colorado.  They supported governmental drug user health infrastructure development as the Drug User Health Fellow with the National Alliance of State and Territorial AIDS Directors and, in addition to her role in Reframe, is currently writing a book about the need for non-carceral approaches to the sex trade. Justice received her BA in Self Determination and Social Change from the Metropolitan University of Denver.
Kate D'Adamo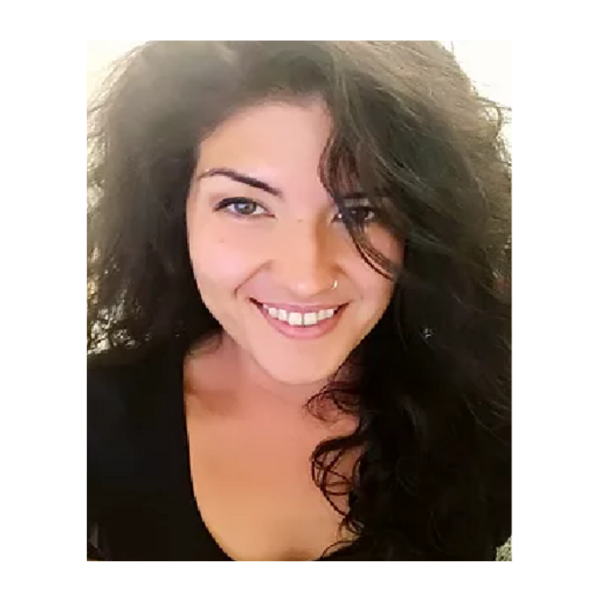 Kate D'Adamo (she/they) is a sex worker rights advocate with a focus on anti-violence, economic justice, anti-policing and incarceration and public health. Currently, Kate's portfolio focuses on Federal advocacy for people who trade sex, and trainings which center on expanding the offerings of anti-violence and harm reduction service providers to the needs of femmes in informal, criminalized forms of coping and survival. Previously, Kate was the National Policy Advocate at the Sex Workers Project at the Urban Justice Center and a community organizer and advocate with the Sex Workers Outreach Project and Sex Workers Action New York. In these roles, they have developed programming to promote community building, provided peer support and service provision, and advanced policy through direct advocacy and capacity building of community members. Kate holds degrees from California Polytechnic State University and The New School, and identifies as a mixed-race, queer femme.
Sasanka Jinadasa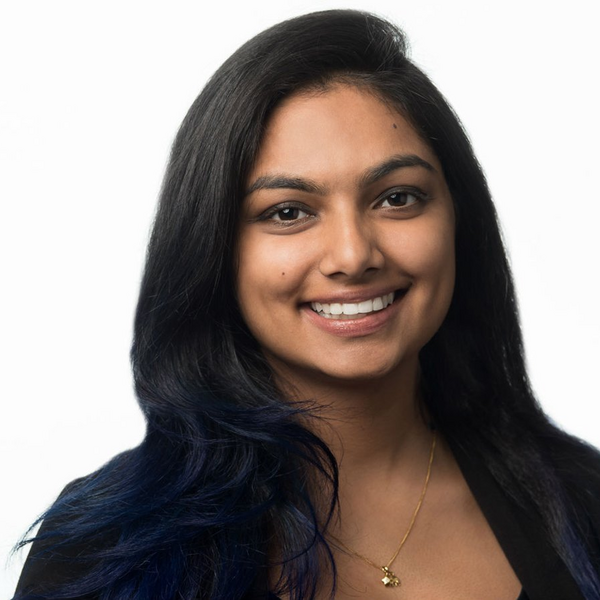 Sasanka Jinadasa (they/them) is a strategist in Durham, NC working to end the oppression and criminalization of people who experience stigma and violence. As a consultant, Sasanka has developed racial equity curricula for organizations, trained health departments on safer drug use, built capacity for nonprofits on reducing risks for people trading sex, and facilitated inter-movement conversations on healing justice, harm reduction, racial equity, and criminalization. They are committed to developing non/anti-carceral solutions to addressing social injustices, particularly for Black and brown people, queer and trans people, women and femmes. Sasanka is currently pursuing their MPH at Johns Hopkins University as a Bloomberg American Health Fellow.
Healing Equity United Facilitators
Healing Equity United, is a collaborative project which provides trauma informed and anti-racist consulting and training. Their mission is to foster equity, diversity, and inclusivity by compelling individuals to examine their own power and privilege.
Fiona Oliphant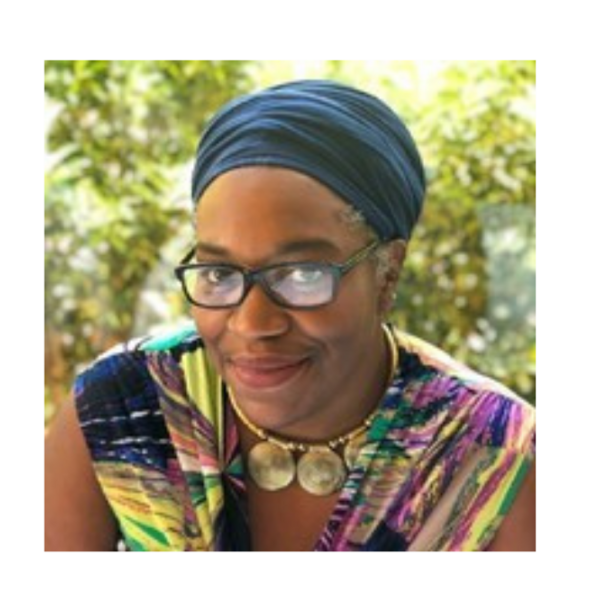 Fiona Oliphant's (she/her) personal mission is to create a world which centers those living in the margins of our society by valuing their lived experiences, amplifying their voices and realigning current systems of power. She's primarily worked in the gender-based violence sector for almost two decades to actualize that mission. Fiona has been an intern, legal advocate, program manager, staff attorney, trainer, public speaker and director. Each position has been a fundamental building block priming her for sustained social impact work.
Prior to working independently, Fiona served as the Director of Strategic Partnerships and Community Engagement for the DC Coalition to End Sexual Violence. She was also the Director for the Asian/Pacific Islander Domestic Violence Resource Project as well as Director of CONNECT's Legal Advocacy Program. Fiona firmly believes that our identities, ALL of our identities, are sources of strength, ingenuity and connection.  Some of her most valued identities are: mother; spouse; first-generation Jamaican-American; avid reader and perpetual globe trotter. Fiona is also an unwavering optimist who believes that collectively we can end violence and oppression.
Jess Ayden Li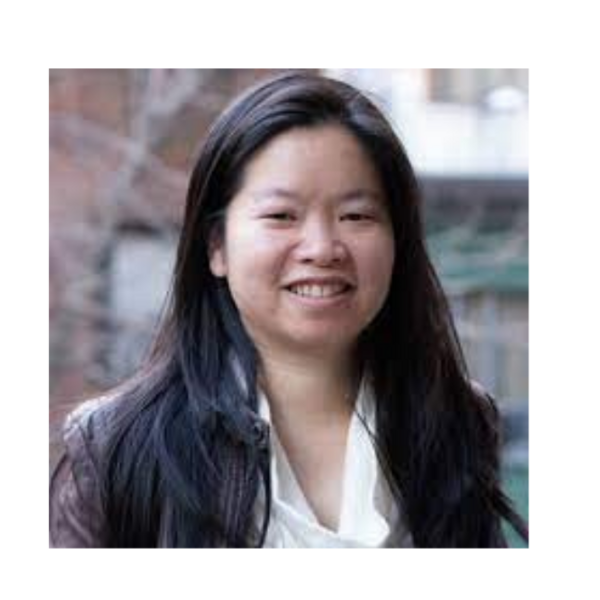 Jess Ayden Li (she/her) is a social justice activist, certified diversity coach, advocate, and consultant. She's worked for 15+ years in the social sector with nonprofits. Her background is in working to end gender based violence, creating long-lasting social impact, and working with communities of color.
She's previously served as the Executive Director of San Francisco SafeHouse as one of the few woman leaders of color in nonprofits in San Francisco. She was also the Executive Director of the Asian/Pacific Islander Domestic Violence Resource Project in Washington, D.C. Jess has worked for the United Nations Mission in Sudan and the International Rescue Committee.
Jess has also served as the Director of Impact Initiatives at the LeaderSpring Center in Oakland. CA where she focused on leadership development in the nonprofit sector and trainings on diversity, equity, and inclusion. Currently, she serves on the Board of Directors of the Asian Women's Shelter in San Francisco and is also a facilitator for Women in Management groups at Stanford University's Graduate School of Business. She's a proud New Yorker who spends her free time with her rescue dogs, Hansyn and Kobe.
NASTAD Support
NASTAD is a leading non-partisan nonprofit association that represents public health officials who administer HIV and hepatitis programs in the U.S. NASTAD's singular mission is to end the intersecting epidemics of HIV, viral hepatitis, and related conditions by strengthening governmental public health through advocacy, capacity building, and social justice. NASTAD's Drug User Health Team is supporting The Collaborative.
Elika Upadhyay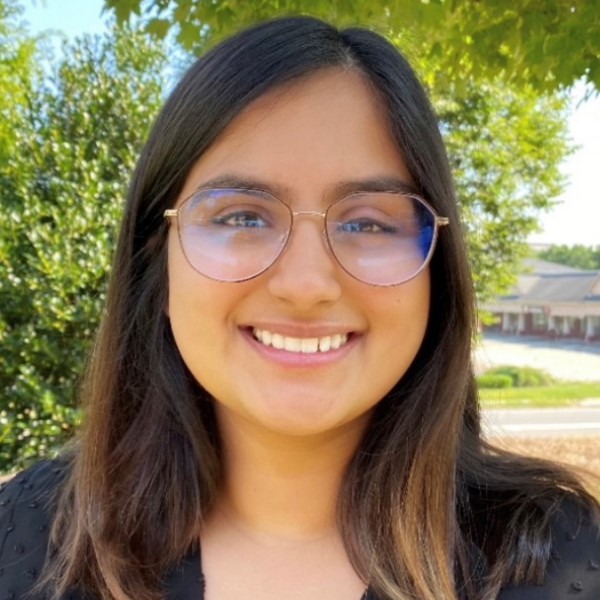 Elika Upadhyay (she/her) is an associate on the Drug User Health team. She provides administrative and logistical support to the delivery of technical assistance and training to health departments and community-based organizations. Her work ensures the effective integration of harm reduction and drug user health approaches across teams and with external partners, while contributing experience in health communications and program design and evaluation. Elika is a former NASTAD Program Assistant, NASTAD Communication Intern, and Changeable Behavior Change Program Specialist. She is a graduate from the University of Georgia and holds a Bachelor of Science in Health Promotion & Behavior and minors in Global Health and Women Studies.
Mark Lockwood
Mark Lockwood (he/him) is a senior associate on the Drug User Health team. In his role, Mark supports technical assistance efforts related to increasing collaborative drug user health service delivery across in-state, multisectoral agencies, and local health departments. Additionally, he supports the team's capacity to address the impacts of the intersecting crises of drug use, HIV, and viral hepatitis in community and public health settings, particularly within state and local health departments and Syringe Services Programs (SSPs). Prior to NASTAD, Mark worked as the program manager at the Center for Harm Reduction Services, Maryland Department of Health, where he managed statewide implementation of harm reduction services; monitored grant funding; and co-facilitated the approval of new programs. He has also previously worked as a harm reduction coordinator at HIPS (Washington, DC) and as a harm reduction educator at Project WOW (Newark, NJ). Mark received his B.A. in Women's & Gender Studies from Rutgers University and his M.A. in Performance Studies from New York University. He is currently pursuing his Ph.D. in American Studies at the University of Maryland, College Park.